Replacements of the Hip and Knee are perhaps the most common joint replacements seen in our society. There are many reasons patients end up having these elective surgeries.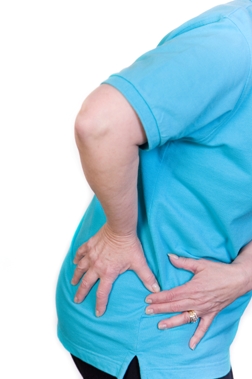 Most common indications for total joint replacements include: pain (often due to osteoarthritis), congenital joint deformity, adult onset joint deformity, following a fracture or fusion, as well as for a variety of different disease processes that cause pain or deterioration at the joint.
I've gone to the research to provide some information regarding these procedures.
There was a study done to find out patient perspectives of their ability to access care for hip and knee arthritis.
Major barriers found: patients were saving total joint replacement for later; provider felt that the patient was too young; patients had difficulty getting an appointment to see appropriate medical doctor; others were unable to take time off of work.
The number one reason that stood out which led to patients ability to find and receive care for hip and knee arthritis was private health coverage. Another reason was proximity to hospitals and services.
So you've discussed your options with your doctor, family, and caregivers and you're thinking about going ahead and having a total joint replacement. Now what?
Preoperatively
More recently, there are doctors that recommend "pre-rehabilitation" or "pre-hab" to increase strength and range in motion, in order to decrease your recovery time after the surgery. Some facts I've found in the research include:
Women are often more impacted than men to have deficits pre-operatively. The major difference was that women typically have less quad strength which negatively impacts recovery time.
Pre-op quad strength predicts functional ability one year post operatively
What does this mean? You may want to ask your doctor about his/her opinion on "pre-hab" and find a local Athletico to assist with your pre-operative strengthening and stretching if you and your care team feel it would benefit you!
Postoperatively
After you wake up, groggy and confused about just which room you've been placed in after the surgery, you will soon have to get up and move around. Often you will be on your way out of the hospital before the next day. That often means walking on your new joint! A physical therapist in the hospital may instruct you in how to walk with crutches, a walker, or cane.
Total Hip Precautions
There are two different types: Posterior (more common, more precautions) and Anterior (less common, less precautions).
Weightbearing after surgery: depends on the prosthetic used.
Talk to your doctor and find out which he/she performs.
Eventually you will start formal physical therapy. At times this means home health physical therapy where the PT comes to your house. Other times you will go to an outpatient facility, like ours at Athletico, where your therapist will help you meet your goals. Interestingly, higher intensity programs often found in outpatient settings, have been shown to have better short and long term outcomes.
Goals for outpatient therapy include: understand your precautions, home exercise instruction, improve motion and strength, family education if needed, improve mechanics for walking, stairs and other activities of daily living.
If you're experiencing hip pain, request a complimentary injury screen at an Athletico near you!
The Athletico blog is an educational resource written by Athletico employees. Athletico bloggers are licensed professionals who abide by the code of ethics outlined by their respective professional associations. The content published in blog posts represents the opinion of the individual author based on their expertise and experience. The content provided in this blog is for informational purposes only, does not constitute medical advice and should not be relied on for making personal health decisions
Resources:
Ackleman, I.N., Livingston, J.A. & Osborne, R.H., Personal perspectives on enablers and barriers to accessing care for hip and knee osteoarthritis. J Am Phys Ther Assn, 2016 96(1): p. 26-35.
Bade, M.J. and J.E. Stevents-Lapsley, Early high-intensity rehabilitation following total knee arthroplasty improves outcomes. J Orthop Sports Phys Ther, 2011 41(12): p. 932-41.
Mizner, R.L., et al. Preoperative quadriceps strength predicts functional ability one year after total knee arthroplasty. J Rheumatol, 2005, 32(8): p.1533-9.
Peterson S.C. Disease-specific gender differences among total knee arthroplasty candidates. J Bone Joint Surg Am, 2007. 89(11): p. 2327-33.