This trip down to Nicaragua was my first time ever doing anything like this, and I do have to say, it was one of the most eye-opening experiences I have ever had. In three days, we served over 1000 members of the San Luis de Limay community.
The community members were incredibly grateful and gracious, making all the volunteers feel very welcome, even with the language barrier. Our last two days, we built two sanitation systems for members of the El Salto community, which was very rewarding. In this community, there was a little 6 year old who loved playing with the volunteers. The second day we were working with his family, he lost his soccer ball. Another volunteer and I made a makeshift ball with a brown paper cement bag and string. I have never seen a bigger smile on a child's face. This experience was one of the most amazing things I have ever done in my life and I am so grateful that I got the opportunity to go.
Katy Ceisel, PT, DPT
Athletico – Winnetka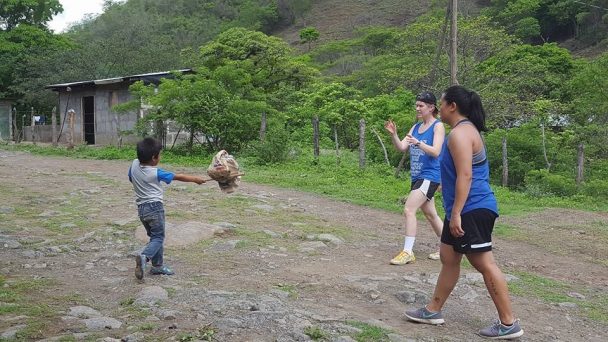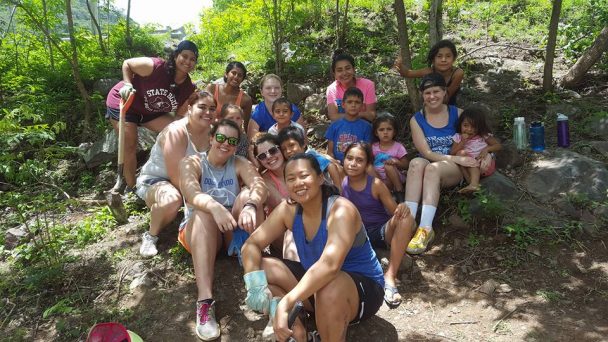 Each year since 2008, Athletico has sent employees to various underprivileged countries with Global Medical Brigades to provide medical care to those in great need.  Former Athletico physical therapist Shital Chauhan, PT, DPT, is one of the founders and the chief executive officer of Global Medical Brigades, which sends nearly 1,000 volunteers to Honduran communities annually.  Volunteers assist with a variety of projects and in past years have built latrines, water storage units, stoves, and concrete floors.  Everything is done with the goal of helping these communities maintain good health and hygiene habits.
Athletico has also held medical supply drives to support this initiative.  The supplies collected during the drive are distributed to the patients and communities that need them.  In addition, Athletico and its employees hold fundraising events to purchase additional medical supplies and offset the volunteer costs of the trip.
Click to Schedule a Complimentary Injury Screen