Many musicians make playing an instrument look effortless. What looks like second nature to them is actually the culmination of thousands of hours of meticulous practice.
What many people overlook, however, is that all of the time spent practicing and performing can actually result in injuries, similar to any other person honing a particular skill. Although musician injuries may not be viewed as severe as other orthopedic injuries, they can still result in restrictions for high-level activities.
Musicians and Pain
Multiple studies have shown that 50-80 percent of musicians will experience physical problems at some point.1,3 Musicians need to position their body around instruments that can be varied in size and shapes. While maintaining these various positions, musicians are performing skilled, rapid and repetitive movements often for extended periods of time.
Several risk factors are associated with injury in musicians, some of which include: playing in cold temperatures, incorrect positioning of the instrument, poor posture, excessive force and inadequate rest.1,2 This can cause stress to muscle, tendons and surrounding soft tissue, eventually causing pain or injury symptoms to occur. Common symptoms that musicians experience include loss of range of motion, loss of muscular control, pain, stiffness, cramping, swelling and fatigue.1,2,3 Oftentimes these symptoms can indicate that the musician is experiencing a repetitive strain injury, which is commonly known as an overuse injury.
Overuse injuries can be quite devastating especially for the professional musician who might not be able to participate in their occupation due to their symptoms and subsequent limitations. In fact, a national survey of orchestra musicians' states that 76 percent of musicians had to take time off from their profession as a result of a serious injury that occurred.3
Preventing Pain
Musicians can participate in injury prevention activities to help avoid time away from their instrument.  The foundation of a good prevention program begins with interspersing long periods of practice or performance with sessions of gentle stretching and range of motion exercises. Movement can enhance blood flow to the extremities, reduce fatigue in the muscles and lubricate the joints with synovial fluid (think of synovial fluid like oil for your engine).2
Performing strength and endurance training also allows the musician to hold proper form throughout a long practice or performance. Of course, healthy lifestyle choices such as drinking plenty of water and avoiding caffeine or nicotine can help reduce the chance of injury. In some cases, it may be beneficial for an instrument to be ergonomically adjusted to the musician to improve body alignment and avoid excessive stress on soft tissue. Finally, proper warm up and stretching, such as playing scales, allows the tissue to prepare for the coming stresses of playing the instrument. A few examples of warm up and stretches include:

Warm Up Examples:
Tendon Gliding (repeat 30 times)                               Finger Strengthening (repeat 30 times)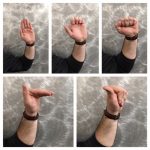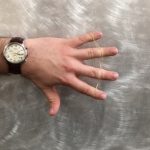 Stretching Examples:
Stretches should be performed slowly and held for 30 seconds and repeat 3-4 times4.
Forearm stretching                                                         Back of shoulder stretch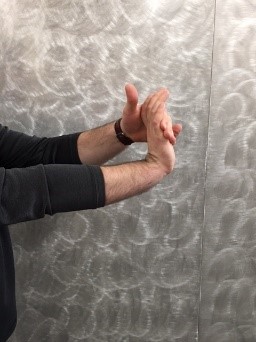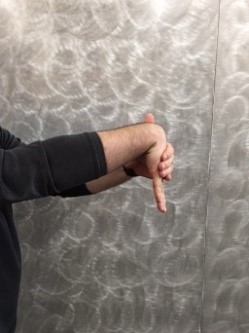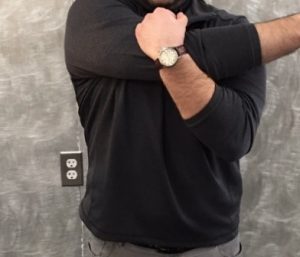 Occasionally musicians may need physical and occupational therapy (PT/OT) to help them return to full activity. PT/OT can help restore range of motion, strength, address trigger points, as well as relieve pressure points with myofascial release, dry needling or custom made orthotics. PT/OT will also evaluate the shoulder and shoulder blade for any muscle imbalances or weakness that may be contributing factors your injury. Following these simple steps can help you continue to make beautiful music instead of creating pain.
If you're experiencing pain, schedule a complimentary injury screening with an Athletico PT/OT today.
Schedule a Complimentary Injury Screen
The Athletico blog is an educational resource written by Athletico employees. Athletico bloggers are licensed professionals who abide by the code of ethics outlined by their respective professional associations. The content published in blog posts represents the opinion of the individual author based on their expertise and experience. The content provided in this blog is for informational purposes only, does not constitute medical advice and should not be relied on for making personal health decisions.
1) Hansen PA, Reed K. Common Musculoskeletal Problems in the Performing Artist. Phys Med Rehabil Clin N Am. 2006; 17:789-801.
2) Shafter-crane, GA. Repetitive Stress and Strain Injuries: Preventive Exercises for the Musician. . Phys Med Rehabil Clin N Am. 2006; 17:827-842.
3) Heinan M. A Review of the Unique Injuries Sustained by Musicians. Journal of the American Academy of Physician Assistants. 2008; 21(4):45-52
4) Bandy WB, Irion JM, Briggler M, (1997) The Effect of Time and Frequency of Static Stretching on Flexibility of the Hamstring Muscle. Physical Therapy, 77(10), 1090-1096.