Athletico Physical Therapy makes it a priority to give back to the communities we serve through a variety of initiatives each year, including donations and volunteerism.
Recently, Athletico's Jeans Day program gave employees the opportunity to donate to Operation Walk in February. Operation Walk is a private, non-for-profit, volunteer medical services organization that provides free surgical treatment for patients in developing countries (and occasionally the U.S.). Through the Jeans Day opportunity, Athletico employees raised more than $4,000 to Operation Walk.
In addition to supporting Operation Walk via donations, Athletico's Andersonville North Facility Manager Amy Nelson took a volunteer trip to Brazil with the Chicago chapter of the organization at the beginning of 2017. During Amy's trip, 40 patients received new hips thanks to Operation Walk Chicago.
"The exchange of gratitude and appreciation flowed constantly over our eight days with the Brazilian people. They thanked us for providing a life-changing surgery and the education to live a much fuller and healthier life. We thanked them for allowing us the opportunity to help them, for their trust in us and for giving us renewed perspective," said Amy Nelson. "As one of the patients stated, we have provided them so many things that money cannot buy – friendship, unconditional help, compassion and love.  Many tears were shed on both sides as our mission came to an end – tears of goodbyes knowing you will probably never see each other again, as well as tears of joy and contentment knowing you helped changed each other's lives for the better with nothing but positive intention."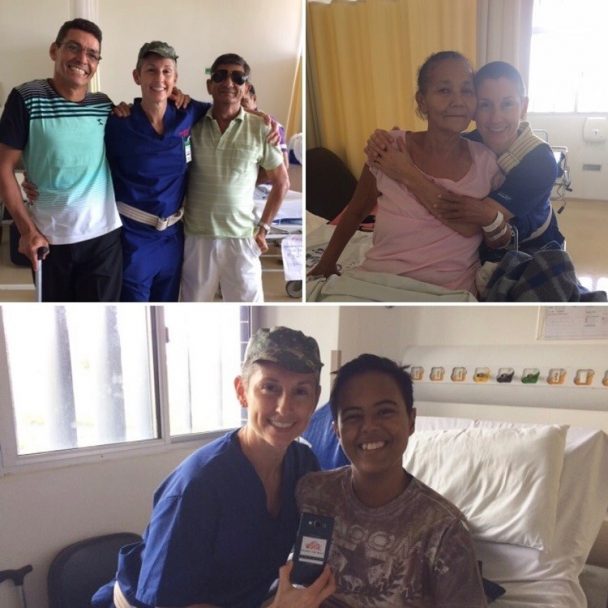 See a video from Amy's trip below.
To learn more about Athletico's charitable giving initiatives, or to submit a charitable giving request, check out the pages below: