The U-17 Men's National Team (MNT) came together for a training camp this summer in Atlanta, GA. This is the first time the team assembled since the conclusion of the U.S. Soccer residency program at IMG in May.
The camp took place July 21-29 at Children's Healthcare of Atlanta Training Ground, which is the training facility for Atlanta United FC of Major League Soccer. For the U-17 team, this was the first camp of their World Cup preparations before traveling to India in October.
The team came to camp with the goal of continuing to build on their progress from their qualifying tournament earlier this year in Panama, which was done by testing themselves against three local teams. First, they played a game against Atlanta United's reserve team. Although they held their own against a much older and larger team, the match ended with a 1-0 loss. Then the team had a day of recovery, which proved beneficial to their next match against Tormenta FC, a team of the Professional Development League based just outside of Atlanta. After quite a long weather delay, the team was still mentally ready to compete and finished the with a 4-1 win.
For the last match of the camp, the U-17 MNT played the Atlanta Silverbacks of the North American Soccer League. This match was played at the home field of the Silverbacks. After adjusting to the turf, the U-17 team finished the match with a big 9-0 win.
Concluding this camp the U-17 MNT has a clear focus and is ready to continue to build and prepare for the #RoadToIndia, where they will play in the World Cup.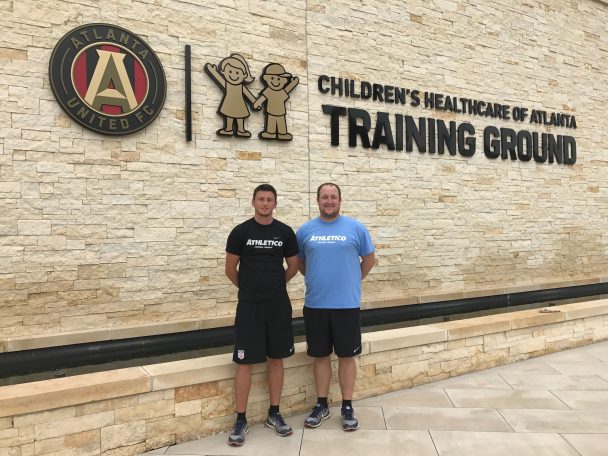 Click here to read other Athletico experiences with U.S. Soccer.