Candice Reimholz, LMT
1 Comment
Candice has worke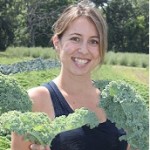 d at Athletico for seven years as a licensed massage therapist and as the massage therapy coordinator for the company. She graduated in 2004 with a bachelor's degree in Health Studies from Eastern Illinois University. Upon graduation she went on to massage therapy school at the Chicago School of Massage Therapy/Cortiva. Specializing in clinical massage therapy, Candice enjoys working on individuals trying to recover from an injury and getting them back to their daily activities or sports pain-free.
Candice realizes that the world of massage therapy is still unknown to a large percent of the population and that there are many misconceptions about the profession. She is excited about the opportunity to use this blog as a vehicle to increase the understanding of massage therapy.
When Candice is not working, she is spending time with her husband and beautiful children. She has a passion for writing as well as reading everything she can get her hands on. Candice also enjoys photography, cooking, and leading a splendid life.