Dave Heidloff, ATC, NASM-PES
1 Comment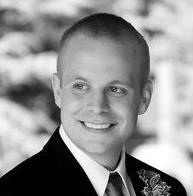 Dave was born and raised in Central Illinois, where he was a year-round athlete. He participated in a wide range of sports including baseball, soccer, football, basketball, and track. A series of injuries cut his athletic career short, but his love of sports translated well into a career with Athletico, helping fellow athletes maximize their potential.
Dave graduated from Illinois State University in 2006 with his B.S. in athletic training. A personal interest in fitness, strength, conditioning, and performance enhancement led him to seek his Performance Enhancement Specialist certification soon after. Since then, he has gone on to work as an athletic trainer in various settings, utilizing his expertise in athletic training and performance enhancement.
Most recently, Dave has been working with over 1,200 athletes at Athletico's affiliate, Oak Park and River Forest High School. There, he has used his experience to implement several strength and conditioning programs for many of the school's athletic teams, integrating cutting-edge trends like barefoot training and metabolic conditioning. He takes pride in varying his workouts to address individual deficits, avoid injury, maintain enthusiasm, and maximize results. His programs focus on translating gains in the weight room to improved functional movements on the field.
Dave takes pride in the fact that he is regularly called upon to work with athletes of the highest caliber. In 2011, he was chosen to serve as the head athletic trainer for the men's team for the McDonald's All-American Basketball game, which brought together the top high school basketball talent in the nation to raise money for Ronald McDonald House Charities of Chicagoland and Northwest Indiana.  He plans to continue working with athletes of all levels to make the most of their abilities through strength, conditioning, and overall fitness.