Gold Coast Fitness Center
About
Athletico Gold Coast Fitness Center serves as a post-rehabilitation and fitness center located in downtown Chicago. We like to think of it as a "personalized fitness and wellness studio". Athletico Gold Coast Fitness Center offers private and semi-private Pilates sessions in a fully equipped Pilates studio with certified Pilates instructors as well as performance enhancement and personal training in an exclusive club. Call the number below to schedule a complementary consultation with one of our highly trained fitness staff including our certified Pilates instructors and personal trainers. For more information about the Gold Coast Physical Therapy facility, click here.

Address/Directions
24 East Chicago Ave.
Chicago, IL 60611
Get Directions >
Phone
Phone: 312-951-9700
Fax: 312-951-6989
To contact us by email, please register or sign in to
Athletico's Secure Message Center
. Once signed in, forward your questions to goldcoast@athletico.com.
Services
Photos/Videos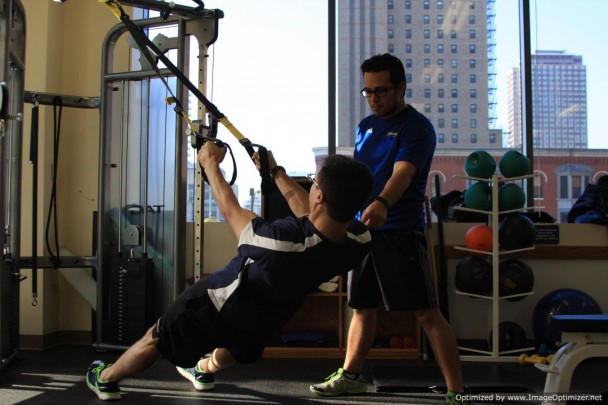 Hours of Operation
Hours of Operation
| | |
| --- | --- |
| Monday | 6:30 a.m. to 8 p.m. |
| Tuesday | 6:30 a.m. to 8 p.m. |
| Wednesday | 6:30 a.m. to 8 p.m. |
| Thursday | 6:30 a.m. to 8 p.m. |
| Friday | 6:30 a.m. to 6:30 p.m. |
| Saturday | 7 a.m. to 12 p.m. |