PepsiCo Showdown
2015 Girls Spring Athletico Combine
2014 Barrington College Showcase Athletico Combine
2014 Boys Fall Athletico Combine
2014 Girls Spring Athletico Combine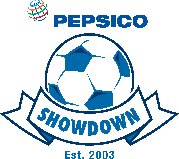 Athletico Physical Therapy has partnered with the PepsiCo Showdown since 2008 as the Official Provider of Physical Therapy and Athletic Training to the team. In addition to providing athletic trainers for both the Girls and Boys tournament, Athletico also provides staff to assist with combines at both tournaments and the Winter College Showcase.
For more information on Athletico Fitness Centers and Sports Performance program, please click here!
The PepsiCo Showdown may be over, but the chance for injury still exists. If you experience an ache or pain, Athletico Physical Therapy offers complimentary injury screenings – your chance for a licensed physical or occupational therapist or certified athletic trainer to evaluate your injury, answer questions, and recommend next options.
Athletico's Complimentary Injury Screenings offer:
Free assessment by a licensed medical professional
Convenient and easy scheduling
Personal attention to your health
Education regarding potential injury
Injury care plan or physician referral, if needed
Peace of mind
As the Official Provider of Physical Therapy and Athletic Training for the PepsiCo Showdown, Athletico would like to offer all players, parents and coaches a COMPLIMENTARY INJURY SCREENING for any aches and pains you may encounter on or off the field.
Complimentary Injury Screenings are available at all centers. For more information or to set-up a screening, call 877.ATHLETICO or visit our location's page.