AthletiCo Holds Medical Supply Drive for Global Medical Brigades
Posted on
AthletiCo is holding a medical supply drive at all AthletiCo locations throughout the month of January to support Global Medical Brigades on a medical mission trip to Honduras.  Global Medical Brigades, a sector of Global Brigades, is an international student-operated volunteer organization whose mission is to provide sustained healthcare relief to underserved communities throughout the world.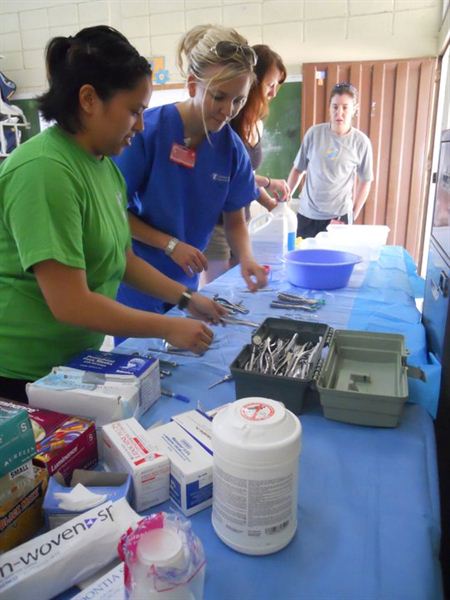 WHAT:     Medical Supply Drive 
WHEN:    Month of January 2012
WHERE:  AthletiCo Physical Therapy locations
The supplies collected during the drive will be distributed to the patients and communities in Honduras on the mission trip this April.  In addition, AthletiCo and its employees will also hold fundraising events to help purchase additional medical supplies and offset the volunteer costs of the trip.  All AthletiCo facilities will have a drop box in their clinics to collect the needed supplies.
This is the fifth year AthletiCo and its employees have been involved with Global Medical Brigades.  Last year, twenty AthletiCo employees traveled to Honduras and provided medical services to rural communities treating close to 1,500 patients during the four-day effort, which included dental patients. 
 
List of needed medicines and supplies:
| | | |
| --- | --- | --- |
| Aspirin | Ranitidine | Small antiseptic soap liquids |
| Tylenol | Antitussives and Decongestants | Beta dine liquid |
| Advil in capsules – adults | Cough medicine – adults & children | Shampoo |
| Liquid Tylenol | Oral salts | Soap |
| Liquid Advil – children | Hydrocortisone cream | Claritin D |
| Acetaminophen – adults & children | Multivitamins – adults | Vitamins for pregnancy |
| Ibuprofen – adults & children | Multivitamins – children | Plastic bags |
| Nasal sprays | Folic acid | Small plastic bags for pills |
| Pepsid | Iron in liquid – children | Small toys |
| Eyeglasses | Iron for Adults | Kids shoes and clothes |
| Maalox, etc. | Calcium | *no paper, please |