Concussion Management Resources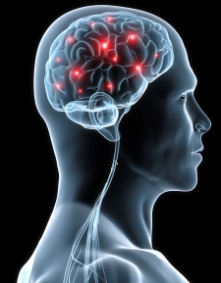 Athletico's Head Injury and Concussion Management Program benefits individuals suffering from ongoing concussion symptoms.  As the largest provider of athletic trainers in the United States, Athletico recognizes the importance of providing concussion management training to its athletic trainers, who are often the first to come in contact with athletes who sustain concussions.
Every Athletico athletic trainer has been trained on the latest concussion evaluation tests and return-to-play guidelines. If an athlete suffers from a concussion and remains symptomatic after seven days or is having balance difficulties after symptoms subside, Athletico's athletic trainers are able to test for balance deficits to determine if the athlete should be evaluated by a vestibular physical therapist. Our athletic trainers will provide the athlete with a list of Athletico vestibular physical therapists and locations to schedule a complimentary injury screening.   Athletic trainers work closely with both the physicians and vestibular physical therapists to ensure a comprehensive approach from point of injury through treatment and eventually to return to participation in sport.
Athletico's vestibular physical therapists are trained in concussion management and can evaluate and treat patients with complaints of dizziness, balance deficits, and motion sensitivity.  After evaluation, vestibular therapists can refer the athlete to an appropriate physician who specializes in vestibular conditions, show the athlete stretches or exercises to manage symptoms, or simply educate the athlete on how to care for his or her condition.
REMEMBER:  There is no such thing as a minor head injury. Athletes should not return to play until cleared by medical personnel. Consult an athletic trainer or concussion expert immediately if any signs or symptoms are reported or observed.
Highlights:
Athletico Loop facility and Physical Therapist Ann Robertson was recently certified by Concussion Health to utilize the Biodex Biosway equipment to provide post-injury testing and vestibular rehabilitation for the MLB Umpires Concussion Center of Excellence.
Learn more about Concussions
---