Dryland Training (Swimming)
What is Dryland Training?
According to the National Academy of Sports Medicine: Any exercise that is performed out of the pool for the intended purposes of improving swim speed is considered "dry-land" training; you are dry, and you are on land, as opposed to in the pool.
What do swimmers do in Dryland training?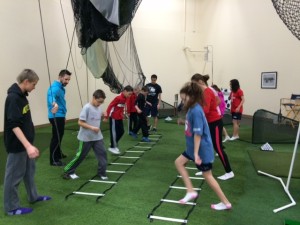 The first step in developing a Dryland program is to find the athletes weak-link in the overall chain (body). In order to find these 'weak-links' a Functional Movement Screen™ is preformed and then a program can be developed. By eliminating the weak-links in the total chain, only then can the athlete reach their full potential and reduce the rate of injury. The program consists of multi-dimensional strength training and developmental movements. Dryland Athletes will participate in but not limited to: reaction based drills, plyometrics, strength training, flexibility training and core training.
When should I start?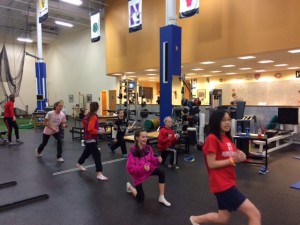 Dryland Training is an integral part of swimming, particularly in the off season.  Not only is Dryland Training effective for the off season, but also mid-season training helps with athletes recovery and maintenance.
Who is Dryland training for?
Swimmers from the ages 10-18 benefit the most from a Dryland program. By emphasizing developmental skills such as motor control, balance and reaction drills, youth athletes are the perfect candidates for Dryland training.
Find an Athletico.