Performance Enhancement
PERSONAL TRAINING AND PERFORMANCE ENHANCEMENT SATISFACTION SURVEY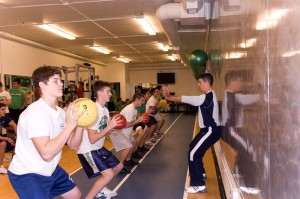 Are You Looking For
A sport-specific performance program designed for you?

Motivation to stay on track & accomplish your competitive goals?

Help with special performance or training issues?
Athletico offers individual and group services that emphasize education, carefully monitored performance enhancement plans, and established techniques to increase speed, agility, strength, and power.  Our goal is to build the complete athlete by focusing on sport-specific movements at game speed.
Athletico provides coaches and athletic directors with the extra edge for their athletes by contracting us to host sport-specific camps and informative/injury prevention-related lectures.  Our performance enhancement specialists work with you to implement programs that best cater to your performance goals.  In addition to on-site consultation, we also have performance enhancement specialists at select Athletico facilities.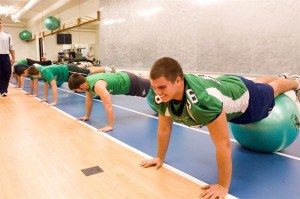 Performance Enhancement services include:

Sport-Specific Training 

Speed Development

Overhead Athlete and ACL Injury Prevention Programming

Combine/SPARQ Testing

Performance Enhancement Training

Education and Instruction for Coaches

Youth Fitness and Development Training
For more information about any of the Performance Enhancement services that Athletico can provide, please contact Phil Pfeifer, PES, CSCS, at 630.575.6214 or at ppfeifer@athletico.com.
Athletico Gift Cards are available for a variety of services.
---