The Athletico Story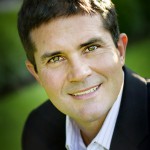 Thank you for taking the time to learn about Athletico Physical Therapy.  In 1991, Athletico CEO and founder, Mark Kaufman, opened the first Athletico center in Chicago. As a licensed physical therapist and certified athletic trainer, Mark opened the first center with one employee and provided services to two affiliations—Francis W. Parker High School and Chicago Lions Rugby.
Today, Athletico has facilities throughout Arizona, Illinois, Indiana, Iowa, Kansas, Michigan, Missouri, Nebraska, Ohio, South Dakota and Wisconsin, and employs over 4000 clinical and administrative staff, and offers over 50 specialty programs and services. Our team of specialists includes physical therapists and occupational therapists, physical therapist assistants, certified athletic trainers, personal trainers, strength and conditioning specialists, and massage therapists.
Athletico has staff with expertise in treating the worker's compensation population with such services as work conditioning, functional capacity evaluations, post-offer testing and ergonomic assessments. In addition, Athletico provides athletic training, physical therapy, occupational therapy, and fitness services to affiliations including high schools, colleges, and many professional sports teams.
To demonstrate Athletico's commitment to providing quality care and service to our patients, in early 2011 we began measuring functional patient outcomes and patient satisfaction using a third-party outcomes system, Focus on Therapeutic Outcomes, Inc. (FOTO®).  While many in health care say they are committed to quality care and service, few are willing to put their resources into actually measuring these cornerstones and responding to them.  Athletico is doing just that.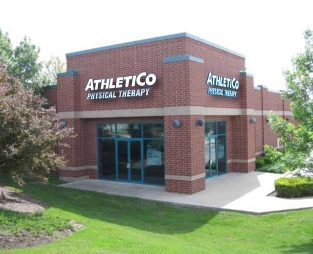 The implementation of outcomes measurement within all of Athletico's facilities has been a progression of advancements over the past twenty-five years. During this time, we have diversified our services to meet the needs of our communities and supported these service offerings by providing employees post-professional education through in-house continuing education, tuition reimbursement, and an orthopedic clinical residency program supported by Evidence in Motion.
Key Milestones in Athletico's history include a large acquisition in 2014 when Athletico Physical Therapy, Accelerated Rehabilitation Centers and PRORehab closed on a deal that gave our combined companies a geographic footprint of 10 states and over 380 locations. Both companies integrated under the Athletico Physical Therapy brand. In 2017, Athletico partnered with Excel Physical Therapy and The Work Center to combine companies.
It is Athletico's mission to continue to strive for clinical excellence providing our therapists and healthcare professionals with the educational tools to become experts in our field.
Thank you for striving to make your communities Better for Every Body. Thank you for putting your trust in Athletico Physical Therapy.
Our Mission
Athletico's Mission is to provide exceptional, progressive and cost-effective outpatient rehabilitation and fitness services through personalized care that emphasizes patient education and prevention of future injury.
Follow Mark on Twitter at @athltcoguy.
Please visit our locations page to find an Athletico near you.
Please visit our Acquisition page to learn about opportunities with Athletico.