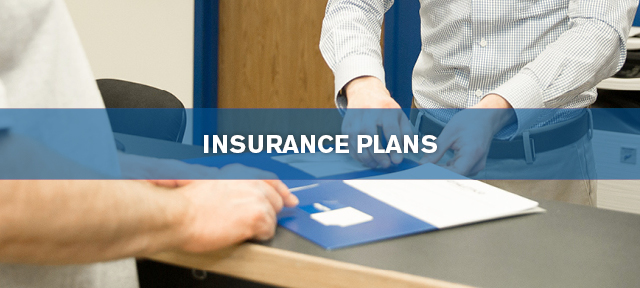 If You Become a Patient:
As we near the beginning of a new year there are a few things to keep in mind:
Please inform the front desk staff of any insurance changes and provide them with a copy of your new insurance card.
We would like to remind you that most insurance plan deductibles start over at the beginning of the new year.
We advise you to call your insurance company and re-verify your therapy benefits for the new year, Athletico is not responsible for identifying any change in your coverage. If your benefits do change please notify the front desk staff.
We Accept All Major Insurance Plans
Providing affordable, exceptional care that improves your health and well-being is our top priority. We accept all major insurance plans and we verify coverage with your insurance carrier before treatment. We offer flexible payment options and are transparent about all costs. We'll answer all of your insurance questions and explain our claim procedures, so you can focus on getting the treatment you need.
If you have questions about your insurance coverage, call our friendly Billing Center representatives at 888-212-7925 to help.
How We Help Determine Coverage
We verify your coverage with your insurance company before your treatment begins.
Please note: When we verify your insurance coverage, it is only a quote, not a guarantee that your provider will pay. We encourage you to call your insurance company to determine the exact benefits your plan provides. If you are asked, tell your insurance carrier that an Athletico location or clinic is classified as "service place 11" which indicates we are an office setting.
To assure the highest level of coverage, please review any possible limitations and requirements your insurance plan might have.
Common requirements your insurance plan may have:
Co-pay by the patient at the time of service
Referrals from primary care physician (PCP) at the initial visit
Limits for therapy visits each calendar year
Pre-certifications
Deductible and co-insurance obligations
Sometimes insurance payments may be delayed, reduced or denied. If this happens, we do require payment from you. For your convenience, we accept personal checks, money orders, Visa, Discover and MasterCard. You also can pay your bill online.
Is My Physical Therapy Covered?
Athletico accepts all major insurance plans. Learn more about coverage available at each location by selecting your state:
How To Pay For Your Treatment
Athletico offers you several flexible payment options with InstaMed. Please contact the Billing Center at 888-212-7925 if you have any questions regarding payment options, insurance coverage, or if your insurance provider is not listed. You may also contact the Athletico clinic near you if you have questions about your insurance coverage.
Note: The above insurance information is not applicable to workers' compensation patients.
Find an Athletico.