Athletico Opens Physical Therapy Facility in Carmel, Indiana
Posted on
Carmel-area residents who have a physician referral for physical therapy or pain from an accident, sports injury or even just everyday activities now have a new resource with the opening of Athletico Physical Therapy at 912 S. Rangeline Road. Athletico Carmel offers physical therapy, sports medicine, work rehabilitation, work conditioning, functional capacity evaluations, and video gait analysis. Transportation services are also available for those patients who require transportation assistance.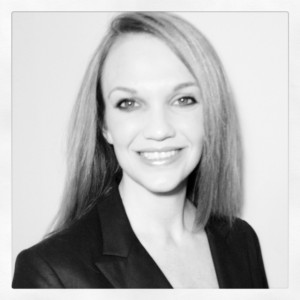 Ara Knepp, PT, DPT, serves as the facility manager and treating physical therapist for the Carmel facility. Knepp graduated from St. Louis University with a Doctorate in Physical Therapy in 2005.  She began her career as a physical therapist in 2005 working at Athletico Garfield Ridge, where she served as assistant facility manager and team physical therapist for the Chicago Fire of Major League Soccer.  She recently decided to return to her Indiana roots in 2011 and is excited to begin a new chapter of her career with the opening of Athletico Carmel.
"I have always had a desire to open a physical therapy business and recognized a need for a quality physical therapy center in the Indianapolis region. The dynamic, family oriented, thriving city of Carmel was an obvious choice to start my new adventure," says Knepp, who is also a certified strength and conditioning specialist and trained in video gait analysis. "I am very excited to bring Athletico, the Midwest powerhouse of physical therapy, to Carmel, Indiana."
Knepp participated in many sports growing up and played on a state championship basketball team in 1998, the first year of class basketball in Indiana.  Her love for sports, along with the multiple sports injuries she suffered in high school, fueled her desire to pursue a career in sports medicine and physical therapy.
"While my passion lies in sports medicine and performance enhancement, I love treating a wide variety of patients of all ages," she says. "I love being a physical therapist for many reasons but mostly for the inner fulfillment of helping individuals regain their ability to perform their daily functions and reach their goals."
Athletico Carmel provides the community quality care and convenience through the following means:
Patient outcomes reporting using a third-party outcomes system to provide measurable data on a patient's progression that is discussed throughout the course of treatment
Patient satisfaction reporting throughout treatment in order to better understand and respond to patient needs while they are still receiving rehabilitation services, rather than after a patient is discharged
Convenient hours including early mornings, evenings, and Saturdays
Prompt scheduling of each initial evaluation within 24-48 hours of the patient's phone call
Ongoing patient education on diagnosis, treatment plans, and prescribed home-exercise programs
Clear, consistent communication between therapist, physician, and patient regarding progress
To learn more about Athletico Carmel or to schedule a complimentary injury screening, call Ara Knepp at 317-815-9288 or email her at aknepp@athletico.com.
Find an Athletico.