Jeans Day Fundraisers
Athletico employees have the opportunity to give back to the community each month through jeans days. To participate, staff members donate a minimum of $5 to wear jeans to work, which is used to support a different cause each month.
In 2016, Athletico employees gave back to 15 charities and raised more than $30,000. Check out the chart below to learn more about 2017's fundraising efforts: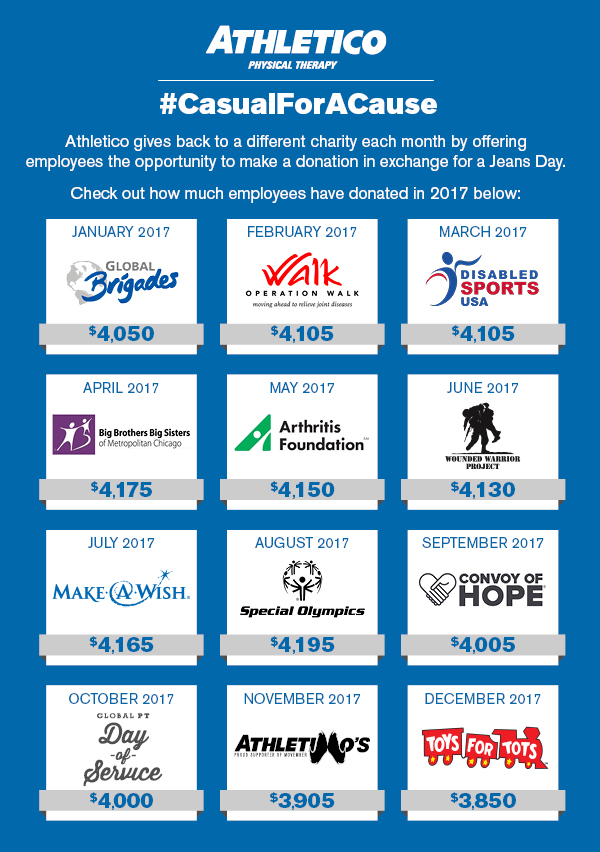 Find an Athletico.