Patient Success Stories
Athletico Physical Therapy is dedicated to providing outstanding patient care and personalized service on a daily basis. Patients tell their story best and we wanted to share their successful experiences with everyone.
For your chance to be featured on our Success Stories page submit your comeback story!
This Month's Featured Patient: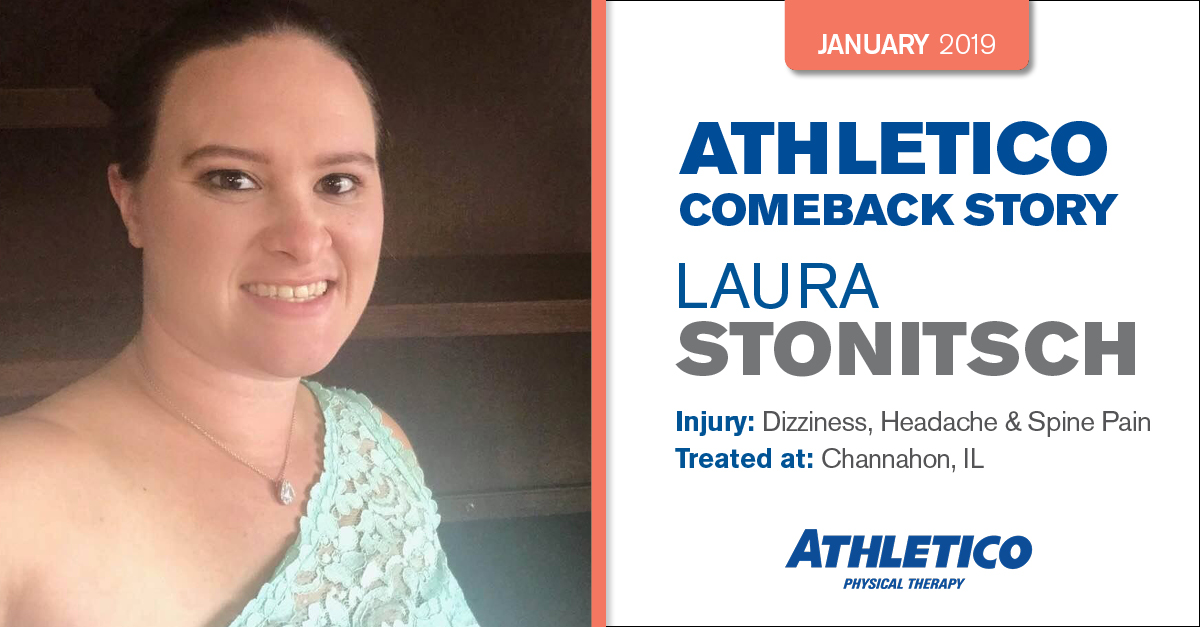 I had a roll over car accident on the highway going 70 miles an hr. I walked away with no broken bones but major headaches, dizziness and spine pain. I could walk. Therapy helped me get back to normal. I just had a recent T-bone accident where I was struck drivers side. I'm back in therapy at Athletico Channahon to help me recover once again. They have helped me with many injuries. I'm grateful for their time and flexibility. Without physical therapy I don't know where I'd be, or if I even would have finished my master's degree to become a Speech Language Pathologist.
Listen to the song below that Laura wrote about her physical therapy experience!
---
More Patient Stories:
Glenn Kubek
Baseball Injury
Bridgeport (Chicago)

Maike Fink
Shoulder Injury
Munster, IN
Anna May Miller
Atrial Fibrillation
Iowa City, IA
Valerie Banister
Work Injury
Monument Circle (Indianapolis)

Carrie Matczynski
Hip Injury
South Elgin, IL
Gina Biernacki
Knee Pain
Mich. Ave. (Chicago)
Tom Maag
Parkinsons
Barrington, IL

James Strempel
ACL Surgery
Palatine, IL
Brooke Bloedorn
Hip Pain
Milwaukee, WI
Find an Athletico.