Patient Success Stories
Athletico Physical Therapy is dedicated to providing outstanding patient care and personalized service on a daily basis. Patients tell their story best and we wanted to share their successful experiences with everyone.
For your chance to be featured on our Success Stries page submit your comeback story!
This Month's Featured Patient: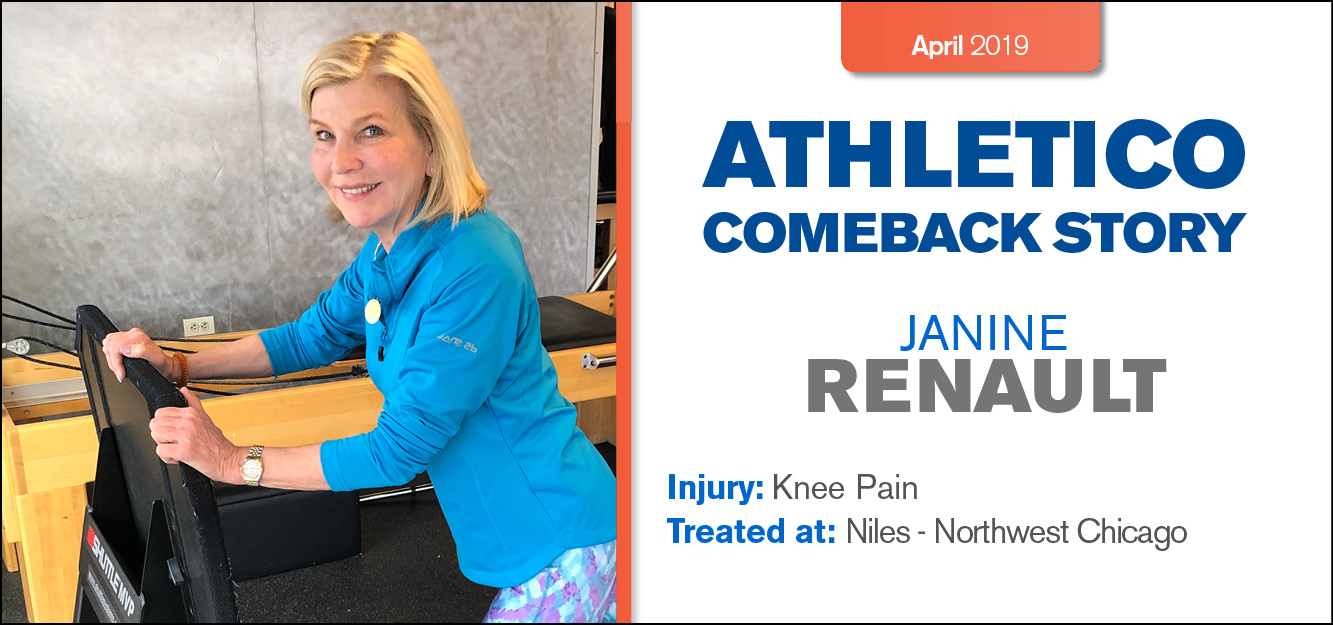 Thirty-four years as one of the first female Chicago police officers I have had my share of aches and pains just like many others. I sought physical therapy at Athletico Niles-Northwest Chicago for knee pain which caused swelling and I was unable to walk. The physical therapy I received has made the difference in the quality of my life. Amy is a true professional who watches like a hawk observing your form and performance of the exercise. It's all about the form! It's that exercise that will help you to heal and be pain free. I will admit I am a hard worker and happy to learn ways to improve my health.
I am 99% better than when I walked in that door at the end of my sessions. This is what I expected from a professional physical therapist. Words cannot express how grateful I am to Amy for guiding me through all of these painful injuries. In conversation when people ask me about my former career or injuries it is my pleasure to compliment ATHLETICO. I am extremely active and I don't want to slow down. I love life and I'm grateful Athletico understands my needs for my lifestyle and helps me get back to being me!
If you're in pain and looking for a great physical therapy location, Athletico is the place to go! Trust me I'm doing just fine!
---
More Patient Stories:
David Thomson
Vertigo/BPPV
Northbrook, IL

Demetrius Baker
Knee Replacement
Forest City, IA
Danielle Doucette
Ankle Injury
Milwaukee, WI
Glenn Kubek
Baseball Injury
Bridgeport (Chicago)

Maike Fink
Shoulder Injury
Munster, IN
Anna May Miller
Atrial Fibrillation
Iowa City, IA
Valerie Banister
Work Injury
Monument Circle (Indianapolis)

Carrie Matczynski
Hip Injury
South Elgin, IL
Gina Biernacki
Knee Pain
Mich. Ave. (Chicago)
Find an Athletico.