AthletiCo and Chicago Bulls Enter Tenth Year of Partnership
Posted on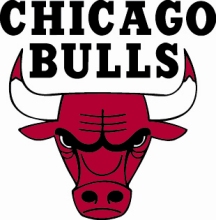 The 2010-2011 NBA season marks the tenth consecutive year the Chicago Bulls have trusted AthletiCo as their Chosen Provider of Physical and Occupational Therapy.  When it comes to caring for the world-class athletes that suit up for the Bulls on a nightly basis, the team looks no further than Oak Brook-based AthletiCo, the standard in Chicagoland rehabilitation care.
AthletiCo's own Yoshiyuki Ono, MAT, ATC, NASM, PES serves as the team's visiting athletic training liaison and understands the importance of keeping players healthy during the grueling 82-game season.  "Working with the Bulls has allowed me to observe and learn from athletic trainers' at the most elite level," says Ono.  "Occasionally I get to observe new techniques for treating athletes or prepare an athlete for competition.  I take these things with me when I work with high school and college athletes, or even in the clinic setting." Whether it's the Bulls athletic trainers, those of the visiting team, equipment managers, strength and conditioning coaches, or the referees, Ono has a wide range of responsibilities.
In addition to providing a staff member for the Bulls, AthletiCo is also a proud sponsor and will have great exposure to fans this season at the United Center.  New AthletiCo-sponsored in-game features for this season  include the "Swingin Seniors", which is an act that takes place at six regular season Bulls home games.  AthletiCo will also be sponsoring the "AthletiCo Stretch Cam" and the "AthletiCo Great Screen Replay."
The Bulls begin this much-anticipated season after an ambitious and impressive summer that saw the team sign free agents Carlos Boozer, Kyle Korver, and Ronnie Brewer.  Boozer will be honored with his own Bobblehead Night on December 6 against the Oklahoma City Thunder, which corresponds with AthletiCo Health Night at the United Center.  As part of AthletiCo Health Night, an AthletiCo representative will present the game ball before tipoff and AthletiCo staff will be on the concourse.
"For ten years the Bulls have been a valued partner to our organization," says Mark Kaufman, President of AthletiCo.  "I value our relationship with the organization and any way we can help support the team and its goals and wish them the best of luck in the upcoming season."
Find an Athletico.