AthletiCo and Chicago White Sox Partner for 7th Inning Stretch Fan Cam
Posted on
AthletiCo has signed a commitment with the Chicago White Sox to be the team's sponsor of the 7th Inning Stretch Fan Cam.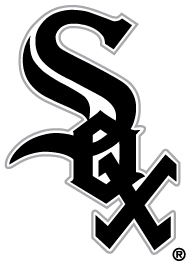 As a partner of the Chicago White Sox since 2004, AthletiCo worked with the White Sox during the offseason to come up with a new opportunity to engage fans in a way that would both contribute to the overall game experience and provide a healthy lifestyle message.  The 7th Inning Stretch Fan Cam was created with this in mind and will provide an interactive means to educate fans on the importance of injury prevention in their daily activities.
With over 50 physical and occupational therapy centers throughout Illinois and Milwaukee, AthletiCo understands the importance of communicating healthy lifestyle tips to the communities they serve.
"Stretching and flexibility are important components of injury prevention and play a large role in improving one's overall health," says Mark Kaufman, PT, ATC, and AthletiCo's president and founder.  "Every day, the AthletiCo team incorporates stretching exercises into patient exercise programs in order to increase range of motion and improve circulation, advancing the person to their rehabilitation or fitness goal."
"AthletiCo's mission to educate White Sox fans on living a healthy lifestyle makes its 7th Inning Stretch game feature an excellent tie-in to the AthletiCo brand and encourages fans to become not only spectators, but participants in the White Sox game experience," says Brooks Boyer, Vice President and Chief Marketing Officer of the Chicago White Sox.  "We are proud to continue our great partnership with AthletiCo and look forward to creating great moments at the ballpark."
Find an Athletico.