AthletiCo Employees Travel to Honduras to Provide Medical Care to Impoverished Communities
Posted on
Medical mission trip gives AthletiCo employees new perspective on life

During the week of April 11, twenty AthletiCo employees traveled to Honduras with Global Medical Brigades to provide medical care to remote rural communities.  In order to help the communities maintain good health and hygiene habits, the volunteers also assisted with building a latrine, water storage unit, stove with chimney, and concrete floors.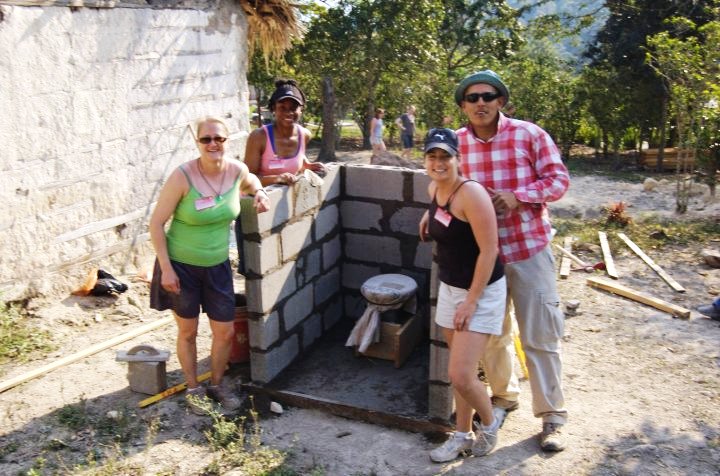 This is the third year AthletiCo employees have volunteered with Global Medical Brigades, a sector of Global Brigades.  The international student-operated volunteer organization's mission is to provide sustained healthcare relief to underserved communities throughout the world.  This experience had a lasting impact on all AthletiCo volunteers who went on the trip including Kim Kistler, ATC, AthletiCo River Grove.  

"As it did the first year, the trip really put things into perspective and made me more appreciative of what we have available to us," says Kistler.  "It is amazing to see people with so little do so much and be happy and appreciative for what we bring to them." 

First-time volunteer, Meredith Thomas, PT, AthletiCo Lake in the Hills, also noted how much the Honduran people appreciated receiving basic items like a bar of soap, toothbrush, and vitamins and was humbled by the experience. 

"I was reminded of how fortunate I am to have food in my kitchen, a roof over my head, and clean water for my daughter," says Thomas.  "The volunteers on this trip are a great example of individuals who were willing to share what they have been given with those less fortunate."  

AthletiCo supported this medical mission trip by holding a medical supply drive in January at all of its physical therapy centers to collect various medications, soap, shampoo, toothbrushes, and even eyeglasses.  In addition, AthletiCo and its employees contributed $6,077 toward purchasing additional medical supplies and helping to offset the volunteer costs of the trip.  Employees also supported their co-workers by donating PTO hours to the volunteers.  

Nearly 1,500 patients were treated during the four-day effort, which this year included dental patients.  The importance of dental hygiene was taught, volunteers assisted with tooth extractions, and fluoride treatments were provided to the children of these communities.  Medical stations were also set up for patient intake, triage, physician visits, and pharmaceutical needs.
Find an Athletico.