AthletiCo Gold Coast Relocates to 24 E. Chicago Avenue
Posted on
Top seven things the new Gold Coast facility offers patients and clients
AthletiCo announces the relocation of their Gold Coast physical therapy center.  The facility, originally located at 1031 N. Clark St, has moved to 24 E. Chicago Avenue, two blocks west of Water Tower Place and the Magnificent Mile, across the street from Holy Name Cathedral. 
Here are the top seven things the new Gold Coast facility offers patients and clients.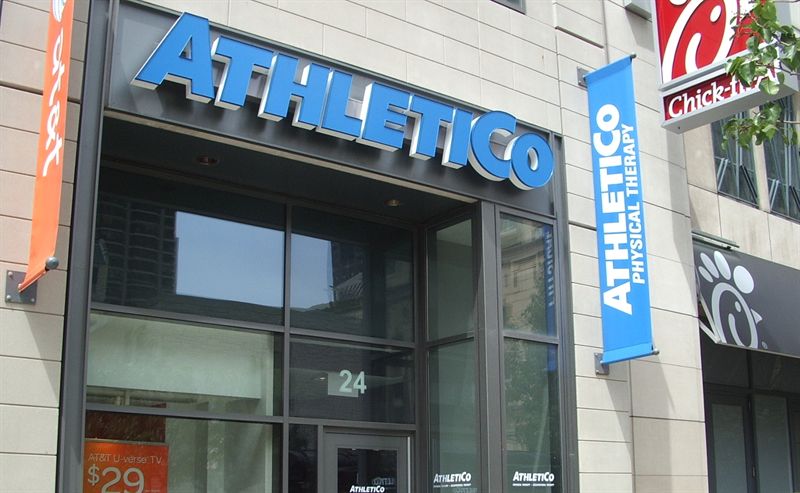 1.  Same great services. From physical therapy to Pilates, AthletiCo Gold Coast will still be offering the same quality and range of services as they have for the past twenty years.
2.  Same great staff. The facility will continue to be managed by Adam Wille, licensed physical therapist, and Katie Lemmon, certified athletic trainer, performance enhancement specialist, and Pilates instructor.  The duo have a combined 19 years experience working at the original Gold Coast location and are looking forward to continuing to help Gold Coast residents stay healthy and active at the new location.
3.  Convenient traveling. The facility is just steps away from the CTA Red Line and various bus lines and only a few blocks away from the Brown and Purple Lines. Parking validation is also offered at the Bernardin Interpark for $5.  In addition, AthletiCo has transportation services available if an injury prevents you from otherwise attending an appointment.
4.  A great view. If you have to go through physical therapy, you might as well enjoy the view.  The new location has an open floor plan with views of the beloved Chicago Skyline. 
5.  Private entrance and elevator. No worries about the elevators opening to the wrong floor, the new AthletiCo Gold Coast has a private first-floor entrance and elevator.
6.  Upgraded finishes.  The facility has larger treatment rooms and eco-friendly recycled flooring in the gym.
7.  Complimentary injury screenings.  AthletiCo Gold Coast wants to ensure you are able to enjoy everything Chicago has to offer, and you can't do that if you are in pain.  AthletiCo offers complimentary injury screenings—your chance for a free assessment by a licensed physical therapist or athletic trainer to evaluate your injury, answer questions, and recommend next options.
For more information about AthletiCo Gold Coast or to schedule a complimentary injury screening, please contact Katie Lemmon or Adam Wille by phone at 312-951-9700 or by email at klemmon@athletico.com or at awille@athletico.com.  
Find an Athletico.