AthletiCo Opens Physical Therapy Facility in Buffalo Grove
Posted on
Ten things residents should know about AthletiCo Buffalo Grove
 AthletiCo Physical and Occupational Therapy opened its newest physical therapy facility in the Buffalo Grove Fitness Center located at 601 Deerfield Parkway.  Wondering how this will benefit you?  Here are ten things Buffalo Grove residents should know about AthletiCo Buffalo Grove:
1. AthletiCo Buffalo Grove provides physical therapy, orthopedic rehabilitation, sports medicine, work rehabilitation, and aquatic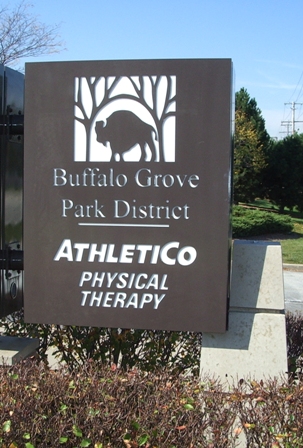 therapy services.
2. The facility is located in the Buffalo Grove Fitness Center at 601 Deerfield Parkway.
3. If an injury is preventing you from driving, AthletiCo has transportation services available to make sure you don't miss a physical therapy session.
4. AthletiCo is active in your community providing athletic training coverage to Buffalo Grove High School.
5. AthletiCo Buffalo Grove offers complimentary injury screenings—your chance for a free assessment by a licensed physical therapist or athletic trainer to evaluate your injury, answer questions, and recommend next options.
6. The facility will be managed by James Rabbitt, a licensed physical therapist and certified strength and conditioning specialist with over 6 years of experience.
7. James has worked with surgical and nonsurgical patients with various injuries including shoulder, knee, foot and ankle, hip, neck and back, and joint replacements. James also has had extensive training in rehabilitation of the shoulder and knee in individuals of all ages ranging from adolescents to professional athletes.
8. AthletiCo Buffalo Grove will not only rehabilitate your current injuries, but the staff will also educate you and give you the tools necessary to prevent and fix future injuries related to all your daily activities.
9. AthletiCo staff work with many local physicians in the Buffalo Grove area and can assist you with physician referrals.
10. AthletiCo accepts all indemnity, PPO, POS, and WC plans including BC/BS, Humana, Medicare, Aetna (PPO/HMO), PHCS, UHC (PPO.HMO) and many others. As a courtesy to our patients, we verify insurance coverage.
If you want to know more about AthletiCo Buffalo Grove or are in need of scheduling a complimentary injury screening, give James Rabbitt a call at 847-215-0022 or email him at jrabbitt@athletico.com.

Find an Athletico.