AthletiCo Physical Therapist Travels to Nepal for Operation Walk
Posted on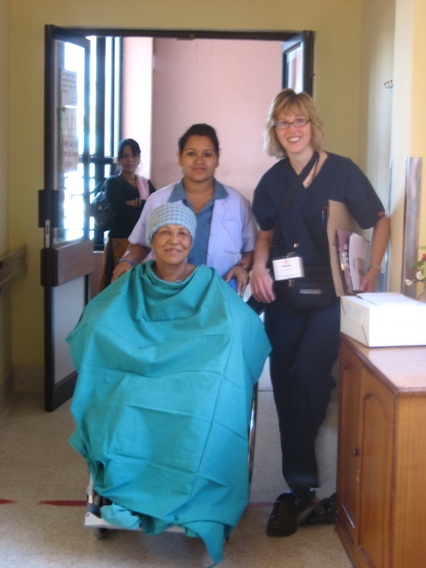 In November, AthletiCo's Amy Nelson, PT, CSCS, ART-Certified, Facility Manager, AthletiCo Andersonville, had the opportunity to travel to Nepal with Operation Walk, a private, not-for-profit volunteer medical organization that provides comprehensive, state-of-the-art free hip and knee replacements for impoverished patients with debilitating joint disease.  She was part of a team of approximately 40 health care professionals who performed knee replacements and rehabilitated 25 patients.

As one of the world's poorest countries, Nepal's citizens are usually unable to afford such procedures.  The patients that Nelson and her peers treated never would have had the chance to recover properly from their injuries.  The experience is completely life altering for them, as most Nepalese make their living through hard labor and physical work each day.

As a physical therapist, Nelson felt that she had a responsibility to make this trip to educate patients and their families about surgical procedures and the rehabilitation process that takes place in the months that follow.  The Operation Walk team also educated the physical therapists, nurses, and surgeons in Kathmandu, the capital of Nepal, about the comprehensive treatment of patients undergoing total knee replacements so that they are able to provide continuing care.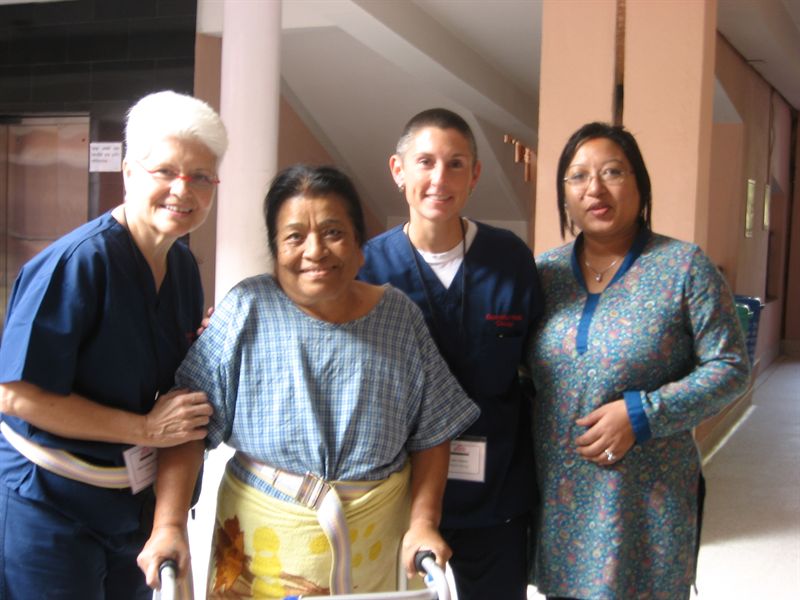 Nelson believes that she benefitted from the experience far more than any of the patients she treated.  "The patients and their families were so grateful for our help and they worked very hard to get the most out of our expertise while we were there," said Nelson.  "It was not uncommon to be called into a patient's room so the patient could show me they were able to do an exercise I had taught them or to walk down the hallway with their new knees.  It was very gratifying to see the complete appreciation these patients had for our time and efforts."

AthletiCo supports the mission of Operation Walk in many ways.  A Denim Day fundraiser was held at AthletiCo's corporate office and  AthletiCo's Andersonville facility also held a fund raising party for employees, patients, local business owners, and friends.
Find an Athletico.