Athletico Physical Therapy Teams Up With Purdue University Athletics
Posted on
Oak Brook, Ill.— Midwest-based Athletico Physical Therapy has been named the Preferred Provider of Physical Therapy for Purdue University Athletics, expanding on Athletico's strong collaborations with collegiate athletic programs.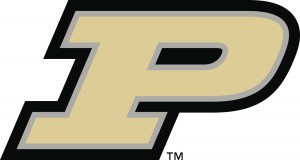 "Athletico is proud and excited to partner with Purdue University and its Boilermakers," said Athletico CEO & President Mark Kaufman. "We're looking forward to partnering with a university known for its athletics, academics and leadership in Indiana and nationally.  This partnership is a natural step in advancing Athletico's collegiate portfolio and in our expansion into Indiana.  We look forward to a strong,  long-term relationship with Purdue and with the people of West Lafayette."
The multi-year partnership includes digital, radio, stadium and facility marketing exposure for Athletico.  In addition, Athletico will be a title sponsor of select upcoming basketball games.
"Mark Kaufman and his team at Athletico have a wonderful history of collaborating with schools, and we are pleased to form this partnership with them," said Purdue University Vice President – Director of Intercollegiate Athletics, Morgan Burke.  "We are proud of the tradition of our athletic training/sports medicine program and know that having Athletico join the family will make it even stronger."
Athletico recently became one of the largest physical therapy providers in the Midwest when it acquired Accelerated Rehabilitation Centers.  It now has more than 350 locations in nine states, including 32 in Indiana.  Athletico's location in West Lafayette serves as a convenient resource for Purdue students and staff, as well as the surrounding community.  All Accelerated facilities will be rebranded as Athletico in the coming months creating a unified brand and reaching a greater number of patients with a wider range of services. Kaufman founded Athletico in 1991, and has always focused on forming relationships with communities, schools and sports organizations of all sizes.  Other current sports partnerships include the St. Louis Cardinals, the Chicago White Sox, Blackhawks, Bulls and Bears, and the Big Ten Conference.
Find an Athletico.