Athletico Physical Therapy Teams Up with the University of Iowa
Posted on
Oak Brook, Ill.— Midwest-based Athletico Physical Therapy has reached a marketing agreement with Learfield Sports' Hawkeyes Sports Properties, the official multi-media partner of the Iowa Hawkeyes. The agreement expands Athletico's footprint within collegiate athletics and makes Iowa the fourth Big Ten Conference university to be a company partner.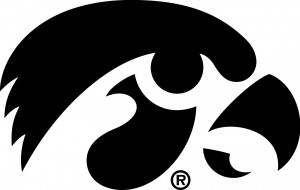 "We are thrilled to announce this partnership with the University of Iowa and to support Hawkeye athletics," said Athletico CEO & President Mark Kaufman. "This is a natural step for Athletico with our recent expansion into Iowa and for me, a proud graduate of the University, it's especially exciting.  I look forward to building upon this relationship for many years to come."
The partnership includes digital and radio marketing assets in addition to hospitality opportunities for Athletico. Athletico will also be the presenting sponsor of the Bowl Game Central page of hawkeyesports.com, the official website of the Iowa Hawkeyes.
"This is exciting! Mark Kaufman has been a great Hawkeye friend and supporter for many years," said Gary Barta, the UI's Director of Athletics. "The significant expansion of Athletico into our state is a win-win."
Athletico recently became one of the largest physical therapy providers in the Midwest when it acquired Accelerated Rehabilitation Centers.  It now has more than 350 locations in nine states, including 25 in Iowa.  Athletico's locations in Iowa City serve as a convenient resource for Iowa students and staff, as well as the surrounding community.  All Accelerated facilities will be rebranded as Athletico in the coming months creating a unified brand and reaching a greater number of patients with a wider range of services. Kaufman founded Athletico in 1991, and has always focused on forming relationships with communities, schools and sports organizations of all sizes.  Other current sports partnerships include the Big Ten Conference, the Chicago Bears, Chicago Bulls, Chicago Blackhawks, Chicago White Sox, and the St. Louis Cardinals.
In addition to Iowa, Learfield Sports manages the multimedia rights and sponsorships for over 100 collegiate institutions and associations, and titles the prestigious Learfield Sports Directors' Cup. Learfield represents collegiate institutions, conferences and arenas for their respective multimedia rights and sponsorship initiatives, and offers these partners with professional concessions and ticket sales, licensing and trademark consulting, digital platform expertise and venue and technology systems through its owned companies. To learn more about its history, businesses and job opportunities, visit www.learfieldsports.com.
Find an Athletico.