AthletiCo Raises $6,500 for Chicago Hornets Sled Hockey Team
Posted on
AthletiCo recently supported the efforts of its Athletic Training Department as they celebrated National Athletic Training Month (NATA Month) in March. The theme of this year's NATA Month was 'Sport Safety is a Team Effort.' AthletiCo once again focused their efforts on educating the communities they serve and fundraising for a local organization.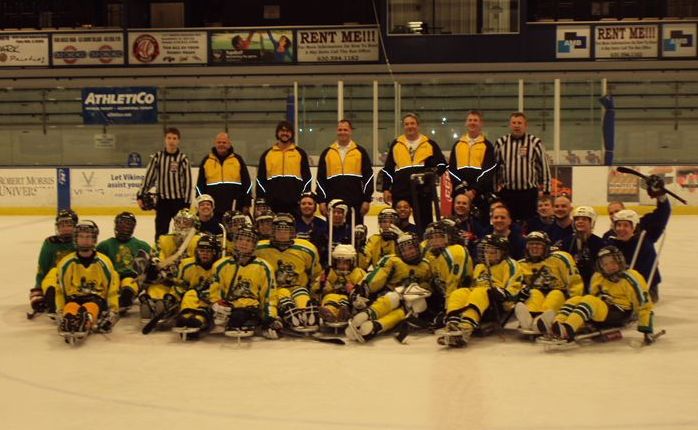 AthletiCo's athletic trainers (ATs) performed numerous junior high and high school educational and interactive lectures throughout the Chicagoland area, as well as secured proclamations in the cities where AthletiCo centers are located. In addition, the ATs worked as a team to support the Chicago Hornets Sled Hockey Team by participating in a company-wide jean day fundraiser, selling raffle tickets, and participating in a charity sled hockey game. AthletiCo also made a corporate donation to the Hornets. 


This is the third year AthletiCo has supported the Hornets during NATA Month, raising over $10,000 the past two years. For 2010, AthletiCo's ATs continue to be successful in their efforts as they presented the Hornets with a check for $6,500.  The Hornets organization, part of the Amateur Hockey Association of Illinois, provides kids ages 20 years and younger the opportunity, at no cost, to learn and enjoy the game of hockey.  The funds raised go towards helping pay for equipment and for the Hornets' largest expense, ice costs.

Athletic trainer, Jen DeLuca, was actively involved in this year's community initiatives and feels that the efforts are a positive step towards identifying the roles of athletic trainers with individuals who may not yet be familiar with the work of an AT. The lectures given at the schools gave students the resources needed to understand the athletic training profession, relay this information to family and friends, and be comfortable interacting with ATs.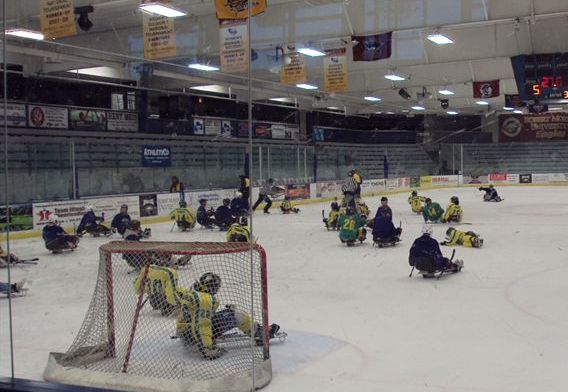 "By educating a variety of individuals in the community on the positive influence that athletic trainers can have on the lives of others," says DeLuca, "we are able to ensure a strong future for our profession."

AthletiCo is the employer of the largest number of certified athletic trainers in the nation and provides Athletic Training Outreach services to over 150 teams and organizations throughout Illinois and Milwaukee. Athletic training is practiced by Certified Athletic Trainers, health care professionals who collaborate with physicians to optimize activity and participation of patients and clients. Athletic training encompasses the prevention, elevation, and intervention of emergency, acute, and chronic medical conditions involving impairment, functional limitations, and disabilities. 
Find an Athletico.