AthletiCo Receives a Visit from the Stanley Cup
Posted on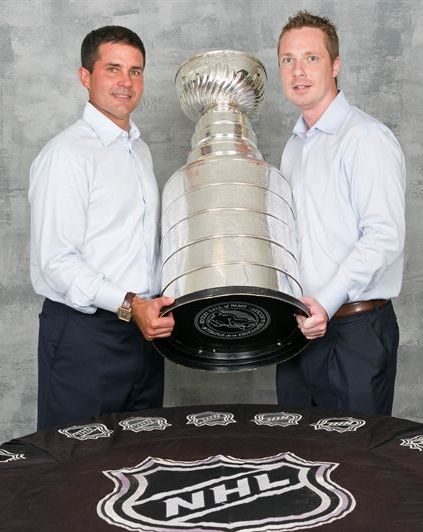 This past Thursday, August 19, AthletiCo Physical and Occupational Therapy's corporate office in Oak Brook had a surprise visitor—the Stanley Cup.  As part of the champion Chicago Blackhawk Hockey Team, AthletiCo's Jeff Thomas celebrated his day with the elusive trophy.  Thomas, who is an AthletiCo employee, has served as the Assistant Athletic Trainer for the Blackhawks for the past seven seasons.
The Cup was on display for a photo opportunity for friends of AthletiCo, employees, and business associates before Thomas continued his celebration with visits to a couple of Chicago establishments, as well as a stop by AthletiCo's West Loop physical therapy center.

AthletiCo is proud to partner with the Chicago Blackhawks as the team's official provider of rehabilitation, fitness, and performance.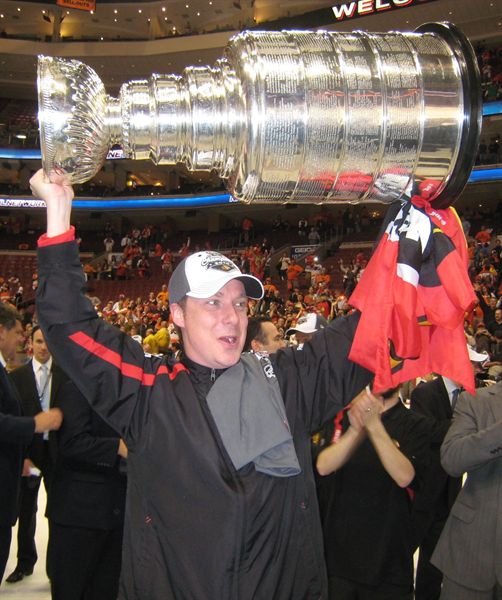 Top photo: AthletiCo President and Founder Mark Kaufman and AthletiCo employee Jeff Thomas, Chicago Blackhawks Assistant Athletic Trainer
Bottom photo: Thomas as he celebrates the Blackhawks winning the Championship.
Find an Athletico.