Athletico Selected as Chicago Tribune Top 100 Workplaces for 2012
Posted on
Athletico Physical Therapy is pleased to announce that it has been selected as one of The Chicago Tribune Top 100 Workplaces for 2012.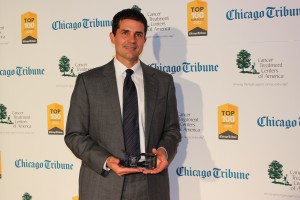 The Top Workplaces are determined based solely on employee feedback. The survey is conducted by WorkplaceDynamics, LLP, a leading research firm on organizational health and employee engagement. WorkplaceDynamics conducts regional Top Workplaces programs with more than 30 major publishing partners and recognizes a National list of Top Workplaces.
"The approach our company has had since our inception in 1991 is that we can differentiate ourselves through the customer service experience," says Athletico founder and president, Mark Kaufman. "To do that we have to operate based on the foundation that Athletico laid with our great group of employees/team members.  To differentiate our exceptional customer service, we have to have a great group of employees.  I firmly feel Athletico's great success lies in the great group of people I get to work with on a day to day basis."
The Chicago Tribune published the complete list of Top Workplaces on Tuesday, November 13th. For more information about the Top Workplaces lists and WorkplaceDynamics, please visit www.topworkplaces.com and www.workplacedynamics.com.
Find an Athletico.