AthletiCo's Jeff Thomas Celebrates the Blackhawks Championship
Posted on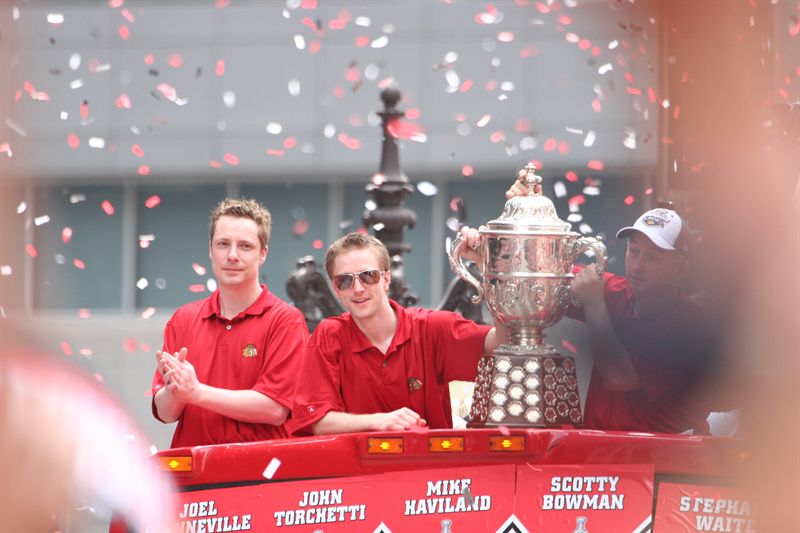 After Wednesday's Game 6 overtime win, AthletiCo's Jeff Thomas, who serves as Assistant Athletic Trainer for the team, was on hand to celebrate the Blackhawks' victory. Thomas has worked as the Assistant Athletic Trainer for the Chicago Blackhawks for the past seven seasons under the guidance and support of Head Athletic Trainer, Mike Gapski.
Thank you and congratulations to the entire Blackhawks organization on a championship season!

AthletiCo is proud to partner with the Chicago Blackhawks as the team's official provider of rehabiltiation, fitness, and performance.
Find an Athletico.