Complimentary Injury Screen
Complimentary Injury screenings are by appointment only and will be scheduled within 24-48 hours of your initial call.

A complimentary injury screening is an approximately 30-minute exam performed by a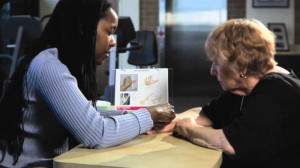 licensed physical or occupational therapist or athletic trainer.  During the exam, a licensed professional will assess your strength, range of motion, and flexibility. This will allow us to help guide your medical options. Following your injury screening, it may be recommended that you follow up with a physician for further examination. You may also be shown various stretches or exercises to help manage your current symptoms and be educated on how to care for your condition.
Athletico's Complimentary Injury Screenings offer
Free assessment by a licensed medical professional
Convenient and easy scheduling
Personal attention to your health
Education regarding potential injury
Injury care plan or physician referral, if needed
Peace of mind
Complimentary Concussion Screening
In addition, if you have symptoms of a concussion or are having balance difficulties after concussion symptoms subside, Athletico has vestibular physical therapists trained in concussion management who can evaluate you and provide you with the proper next steps.
---
Locations
Chicago
---
Northern Suburbs
---
Northwest Suburbs
---
South Suburbs
---
Western Suburbs
---
Wisconsin
---
Indiana
---
Quad Cities
---
Central Illinois
---