Many people focus on the number that will appear on their paycheck when entertaining job offers. However, it is important to keep in mind that employers can add a lot of value in areas outside of wages.
In addition to pay rate, perks like paid time off, continuing education opportunities and insurance are considered total compensation or total rewards. Read below to learn more about the value these perks can provide: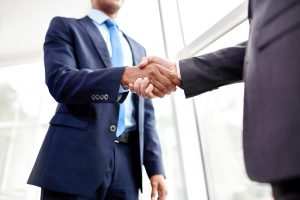 Paid Time Off (PTO): We all have personal lives outside of our jobs and this area of compensation provides employees with the ability to take personal days off. When accepting a job offer, consider the amount of paid time off you'll receive along with sick time, parental leave, paid holidays and float holidays. It is also a good idea to clarify the accrual rates and whether PTO and sick time stand separately or are lumped together.
Benefits: Benefits can include a myriad of things, from medical and dental insurance to employee assistance programs or a membership to a health club. All of these benefits should be kept top of mind when considering a new job. In addition, make sure to research things like insurance coverage, networks and cost of plans so that you are confident that your selection will work for you and your family.
Retirement Contributions and Matching: When accepting a job offer, it is important to understand what the employer match for 401k (or other retirement) plans will be. This amount could be a percentage of your contribution or a flat percentage of your salary contributed by the employer. Whatever it is, this number can have a big impact on your long-term savings.
Professional Development: Professional development opportunities vary from industry to industry, but may include things like continuing education, leadership courses, tuition reimbursement, certification programs and professional development funds. This type of compensation can have a significant dollar amount attached to it and can certainly have an intangible impact on your career.
Work-Life Balance & Benefits: Don't be afraid to ask the employer what a typical work week looks like and clarify the expectations for your time. For instance, are late nights or weekend hours an expectation? Many employers have begun to offer flexible working arrangements such as work from home or altered work weeks. Time is valuable to everyone and you'll want to make an informed decision about how you're spending it!
Other Areas: Some companies offer transportation allowances, reimburse for cell phones, or may provide profit sharing or stock options. Depending on the position, commission or bonuses could also be part of the compensation structure. Ask a lot of questions and make sure to request documentation that outlines how these programs are structured. Consider all of this information when making your decision.
Salary and pay rate are important to consider, but it is also important for job seekers to take a holistic view of work and compensation. Better salary doesn't always mean better opportunities. Depending on your values, career goals and personal life, benefits outside of wages may be a game changer. Know yourself, know your value and look beyond pay rate in order to calculate your complete compensation.
Click the button below to browse our physical therapy career opportunities!
The Athletico blog is an educational resource written by Athletico employees. Athletico bloggers are licensed professionals who abide by the code of ethics outlined by their respective professional associations. The content published in blog posts represents the opinion of the individual author based on their expertise and experience. The content provided in this blog is for informational purposes only, does not constitute medical advice and should not be relied on for making personal health decisions.