Week 7 is here and so is Athletico's resident fantasy football analyst, Brandon Bowers, PT, DPT, Astym Cert. to discuss injuries affecting known players throughout the league.
Each week, we are providing tips via the Athletico Fantasy Football Injury Report so you know who to sit and who to start in your fantasy football roster.
This week in the #AthleticoInjuryReport, Brandon discusses injuries affecting running backs Kareem Hunt and Nick Chubb along with Indianapolis wide receiver, Parris Campbell. Learn more by checking out the infographic below (click to enlarge):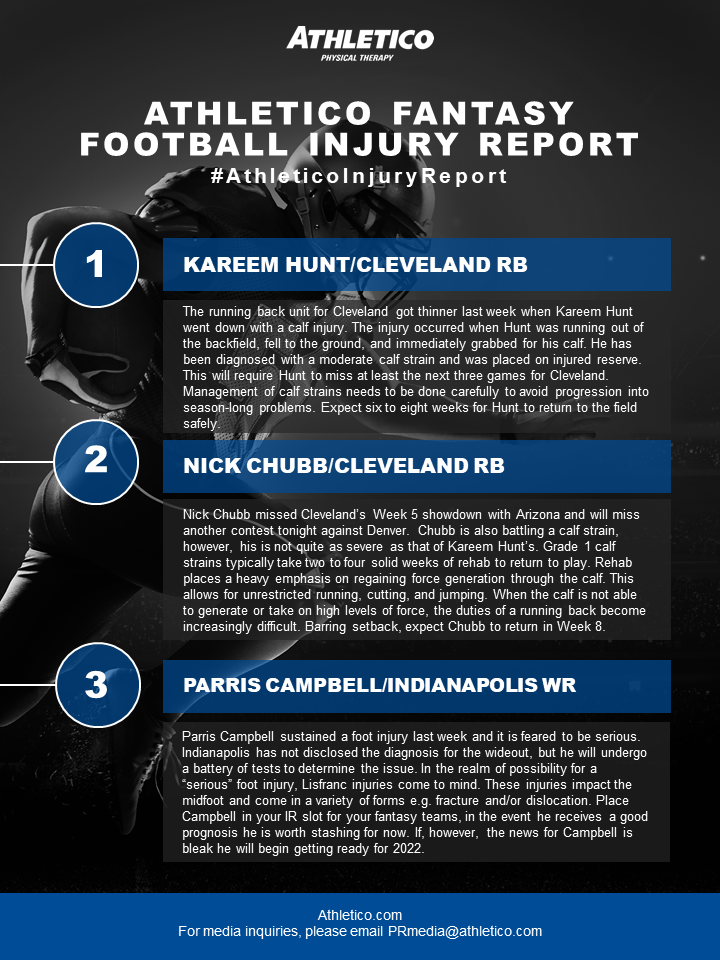 For media inquiries, please email PRmedia@athletico.com.