As we approach the midpoint of the 2021 season, we continue to see significant player injuries impacting many fantasy football teams.
Brandon Bowers, PT, DPT, Astym Cert. is shedding light on some of these injuries to help you make the right decision on who to sit and who to start in week 8. These tips are put together in the Athletico Fantasy Football Injury Report, which is shared on a weekly basis to help fantasy football players start their best lineups.
In this week's edition of the #AthleticoInjuryReport, Brandon is discussing the injuries impacting running backs Miles Sanders and Saquon Barkley, and New York quarterback, Zach Wilson. Learn more by checking out the link below (click to enlarge):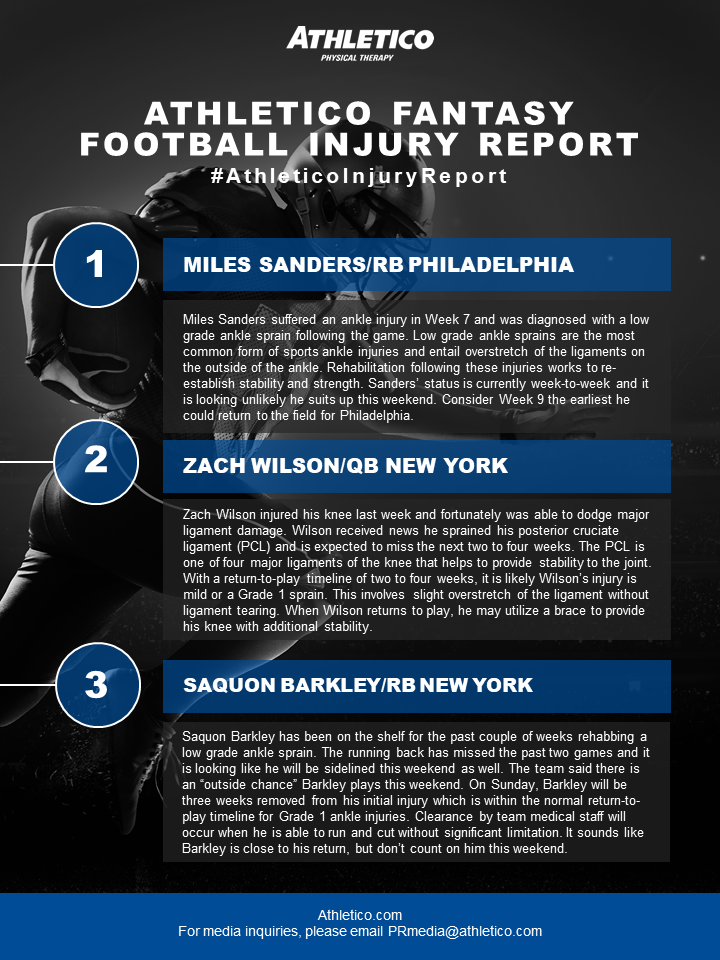 For media inquiries, please email PRmedia@athletico.com.