Global Medical Brigades
Athletico's Involvement
Each year since 2008, Athletico has sent employees to various underprivileged countries with Global Medical Brigades to provide medical care to those in great need.  Former Athletico physical therapist Shital Chauhan, PT, DPT, is one of the founders and the chief executive officer of Global Medical Brigades, which sends nearly 1,000 volunteers to Honduran communities annually.  Volunteers assist with a variety of projects and in past years have built latrines, water storage units, stoves, and concrete floors.  Everything is done with the goal of helping these communities maintain good health and hygiene habits.
Athletico has also held medical supply drives to support this initiative.  The supplies collected during the drive are distributed to the patients and communities that need them.  In addition, Athletico and its employees hold fundraising events to purchase additional medical supplies and offset the volunteer costs of the trip.
Program Overview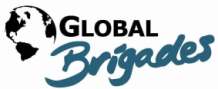 Global Medical Brigades develops sustainable health initiatives and provides relief where there is limited access to healthcare.  Focusing on the countries of Honduras, Panama, and Ghana, more than 3,000 students and health professionals volunteer each year to establish mobile medical clinics in under-resourced communities.  Each community that Medical Brigades reaches receives a brigade every three or four months.  Hundreds of patients are treated and volunteers deliver public health workshops.
Related Articles
Find an Athletico.