Athletico Opens Physical Therapy Facility in Cary IL
Posted on
Cary-area residents who have a physician referral for physical therapy or pain from an accident, sports injury or even just everyday activities now have a new resource with the opening of Athletico Physical Therapy at 732 Northwest Highway. Athletico Cary offers physical therapy, sports medicine, work rehabilitation, work conditioning, functional capacity evaluations, video gait analysis, and video throwing analysis. Transportation services are also available for those patients who require transportation assistance.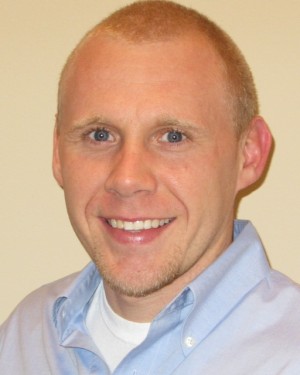 Jason Myers, PT, DPT, serves as the facility manager and treating physical therapist for the Cary facility. Myers graduated from Augustana College in 2005 with a Bachelor of Arts in Biology with Concentration in Physical Therapy and went on to receive his Doctorate of Physical Therapy from the Krannert School of Physical Therapy at the University of Indianapolis in 2008.  Jason began his career as a physical therapist at Athletico Schaumburg in 2008, where he served as assistant facility manager and co-developer of Athletico's video throwing analysis service line before transitioning to Cary, where he is also a new resident.
"Despite the large size of Cary, it still has that small town, close-knit feel," says Myers, who is an orthopaedic certified specialist and certified strength and conditioning specialist. "The strong commitment of the community, beginning with the Cary Grove Chamber of Commerce, to provide numerous area activities throughout the year creates that feeling. I look forward to being part of the community."
Myers' interest in becoming a physical therapist began after suffering an injury during track his first year of college. He quickly became interested in the rehabilitation aspect of his injury and started to work in the school's athletic training room. This opportunity led to a part-time position at a near-by outpatient physical therapy clinic, where he became hooked on the profession.
"My favorite part of being a physical therapist is the personal interactions you get with each person," he says.  "No two injuries are the same, no two people are the same, and everyone has a story.  I enjoy getting to know each patient on a personal level and helping them through the rehabilitation process."
Athletico Cary provides the community quality care and convenience through the following means:
Patient outcomes reporting using a third-party outcomes system to provide measurable data on a patient's progression that is discussed throughout the course of treatment
Patient satisfaction reporting throughout treatment in order to better understand and respond to patient needs while they are still receiving rehabilitation services, rather than after a patient is discharged
Convenient hours including early mornings, evenings, and Saturdays
Prompt scheduling of each initial evaluation within 24-48 hours of the patient's phone call
Ongoing patient education on diagnosis, treatment plans, and prescribed home-exercise programs
Clear, consistent communication between therapist, physician, and patient regarding progress
To learn more about Athletico Cary or to schedule a complimentary injury screening, call Jason Myers at 847-462-0780 or email him at jmyers@athletico.com.
Find an Athletico.