Athletico Physical Therapy Opens Facility in West Chicago, IL
Posted on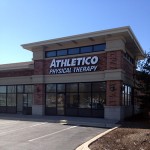 Athletico opens its newest physical therapy clinic in the West Chicago community to offer residents relief from pain, injuries, accidents, and everyday aches. Athletico West Chicago – DuPage is located at 440 E. Roosevelt Road, Unit 104. This clinic has state-of-the-art rehabilitation equipment, clear line of sight for patient exercises, and large windows to create a positive, bright and open atmosphere. The services offered at Athletico West Chicago – DuPage include physical therapy, post-operative and pre-operative rehabilitation, occupational therapy, work rehabilitation, work conditioning, functional capacity evaluations, sports medicine, video gait analysis, endurance rehabilitation, Graston Technique® and complimentary injury screens. Spanish speaking clinicians are available, and for patients who require assistance traveling to their appointment, transportation services are also available.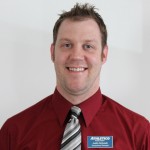 Justin Schvach, MOT, OTR/L serves as the Facility Manager and treating Occupational Therapist at the West Chicago – DuPage facility. Schvach grew up in Cicero and is excited to bring his knowledge and experience to West Chicago while providing exceptional care and guidance towards wellness for West Chicago residents. Justin attended Fenwick High School in Oak Park, and enjoyed playing football all four years. After suffering a season ending injury, Justin was introduced to Athletico by attending physical therapy at Athletico River Grove in 1998. This sparked his interest in physical therapy and led Schvach to become a Rehabilitation Aide for Athletico in 2000. Justin earned his master's degree in Occupational Therapy from Midwestern University in 2009, and five years later Justin is fulfilling his dream of becoming a Facility Manager and couldn't be happier that it is in West Chicago. "I feel Athletico will be a great addition toward providing a positive impact on the lives of residents in West Chicago" states Justin. "I am committed to providing an exceptional patient experience to guide West Chicago residents towards a high quality of life.
Schvach's specialties lie in occupational therapy, also known as hand therapy. This is a dedicated focus on the treatment of upper extremities. Justin comments that "As an Occupational Therapist, I am humbled and feel rewarded by the sense of gratitude and thanks received by our patients. The happiness expressed by helping them return to the activities they love to do, is why I love being an Occupational Therapist."
Athletico West Chicago – DuPage provides the community quality care and convenience through the following means:
Patient outcomes reporting using a third-party outcomes system to provide measurable data on a patient's progression that is discussed throughout the course of treatment
Patient satisfaction reporting throughout treatment in order to better understand and respond to patient needs while they are still receiving rehabilitation services, rather than after a patient is discharged. Results show that 98% of our patients would recommend us to their friends and family.
Convenient hours including early mornings, evenings, and Saturdays
Prompt scheduling of each initial evaluation within 24-48 hours of the patient's phone call
Ongoing patient education on diagnosis, treatment plans, and prescribed home-exercise programs
Clear, consistent communication between therapist, physician, and patient regarding progress
To learn more about the Athletico West Chicago – DuPage clinic or to schedule a complimentary injury screening, call Justin Schvach at (630)-293-5300 or email him at jschvach@athletico.com           .
Athletico West Chicago – DuPage 
440 E. Roosevelt Road, Unit 104
West Chicago, IL 60185
Phone: (6300-293-5300 / Fax: (630)-293-9800
Web: www.athletico.com/westchicago
Find an Athletico.