Athletico Opens Newest Facility in Chicago's Bridgeport Neighborhood!
Posted on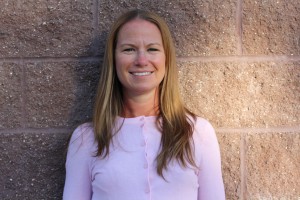 Athletico Physical Therapy continues to hit it out of the park as the newest clinic opens in the Bridgeport neighborhood of Chicago. This facility, managed by Denise Cundey, PT, DPT, is committed to offering the Bridgeport community relief from pain, injuries, accidents, and everyday aches. Athletico's Bridgeport location is on the corner of West 35th street and South Wallace at 558 W. 35th Street. Just steps from the Chicago White Sox's US Cellular Field, and across the street from Grandstand Sports, Athletico Bridgeport will offer services of physical therapy for English and Spanish speaking patients. Other services include work rehabilitation, functional capacity evaluations, Graston Technique, video gait analysis, treatment of endurance athletes, and complimentary injury screens. Transportation service is available upon request.  
As facility manager Cundey is "looking forward to introducing Athletico to the Bridgeport community, as well as interacting with patients on a personal level." Her professional development comes from an educational background at Marquette University, earning a Doctorate in Physical Therapy from Evidence in Motion, and working as a licensed physical therapist at Athletico's Andersonville, Garfield Ridge, Loop and Willowbrook locations. Cundey is excited to bring her professional experience to Bridgeport and work with a community that embraces local merchants.
Cundey's specialties as a physical therapist focus on endurance athletes and work rehab patients. "I love meeting all different types of patients and getting the chance to get to know them" shared Cundey. Yet, her personal interests as a Nike brand ambassador, and race pacer have further enhanced her career and work with endurance athletes. Cundey's experience in work rehabilitation continued at a variety of Athletico locations, along with her ability to keep patient's goals top of mind. Cundey's expertise, service, and best individual treatment options will continue at Athletico Bridgeport.
Athletico Bridgeport provides their patients with quality care and convenience through the following means:
Patient outcomes reporting using a third-party outcomes system to provide measurable data on a patient's progression that is discussed throughout the course of treatment.
Patient satisfaction reporting throughout treatment in order to better understand and respond to patient needs while they are still receiving rehabilitation services, rather than after a patient is discharged. Results show that 98% of our patients would recommend us to their friends and family.
Convenient hours including early mornings, evenings, and Saturdays.
Prompt scheduling of each initial evaluation within 24-48 hours of the patient's phone call.
Ongoing patient education on diagnosis, treatment plans, and prescribed home-exercise programs.
Clear, consistent communication between therapist, physician, and patient regarding progress.
To learn more about the Athletico Bridgeport clinic or to schedule a complimentary injury screening, visit Bridgeport's location page, call Denise Cundey at 773-451-0200 or email her at dcundey@athletico.com.
Find an Athletico.