The Kaufman Athletic Training and Fitness Center Opens
Posted on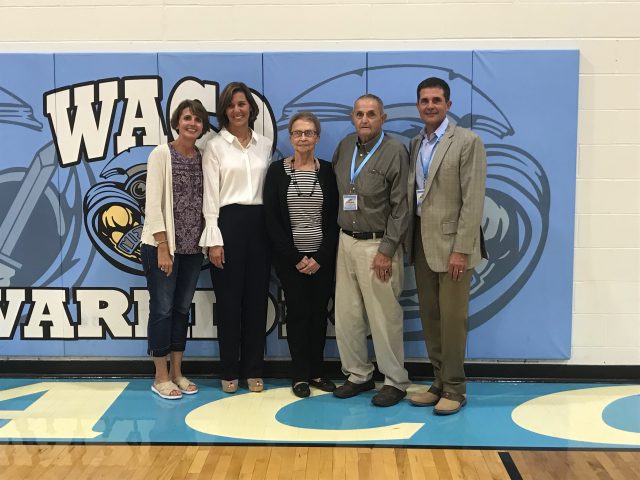 Athletico CEO and Founder Mark Kaufman and wife Maryann are happy to gift a new weight room and fitness center to the WACO Community School District. Mark is a graduate of WACO High School and had a great time unveiling the facility at the September 7th ribbon cutting ceremony.
Click the link below to read more.
https://www.wacocsd.org/vnews/display.v/ART/5b9ab9b375852

Find an Athletico.