Pilates
Pilates is a full-body conditioning method that is designed to both stretch and strengthen the body through an individualized workout that utilizes a selection of over 500 exercises. With certified Pilates instructors extensively trained in a variety of areas to enhance performance, optimize health and healing process, transition from physical therapy to a regular exercise regimen, builds confidence in movement and retrains poor movement mechanics. I'd then separate the personal training to incorporate all their pieces.
You can take three private sessions for $150.  This is a great way to learn more about it to see if Pilates is right for you.
Benefits of Pilates
Improves core stability and strength
Builds stronger, longer and leaner muscles
Improves flexibility and circulation
Improves balance and coordination
Improves sport performance (golf, skiing, skating, running, dance and cycling)
Improves posture and alignment
Low impact workout which is easy on the joints
Increases body awareness
Who Should Do Pilates?
Because of the non-impact nature of these exercises and the individualized workout programs designed by a certified instructor, just about anyone can do Pilates. Pilates is a great physical workout for the healthy individual as well as an excellent part of a rehabilitation program for those recovering from an injury. Our certified instructors have advanced training in post rehabilitation Pilates. It complements many activities such as walking, running, swimming, golf, skiing, and dancing as well as many other sports. Still not sure? Athletico Gold Coast Fitness Center offers a complementary consultation with certified Pilates instructor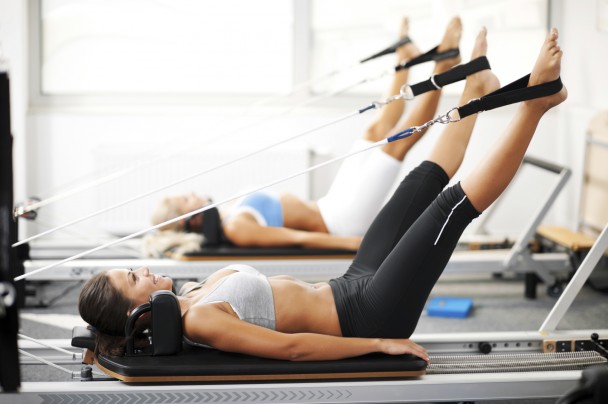 Find an Athletico.