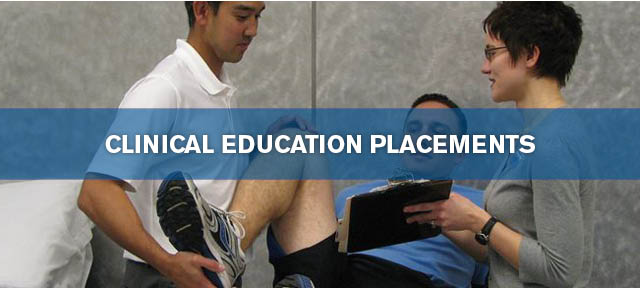 Athletico's Student Clinical Education Department is designed to enhance the learning of physical therapy, physical therapy assistant, and occupational therapy students in the clinical setting. Our clinical instructors are dedicated to enhancing the knowledge of their students, as well as expanding their skill set to prepare the students for meeting the competencies required of entry-level clinicians.
Athletico is proud to be affiliated with accredited Physical Therapy and Occupational Therapy programs throughout the nation. This is a reflection on the quality of education and support that students receive at our clinical sites. In addition to working with APTA and NBCOT-credentialed Clinical Instructors, students have full access to many additional benefits including:
Exposure to other healthcare professionals (PTs, OTs, CHTs, ATs, CSCS, LMTs)
Athletico programs and specialized services including Head Injury and Concussion Management, Women's Health Therapy, Spine Specialty Program, Pediatric Physical Therapy, Endurance, Performing Arts, Work Comp, 3P Program for ACL Injuries, and Massage Therapy.
Exposure to therapists with advanced certifications such as Orthopedic Clinic Specialist (OSC), Manual Therapy Certification, or Certified Hand Therapist (CHT).
Surgical observation
Specialty Clinical Rotations: Some of our specialty programs require an application process, in order for the student to be placed with a CI who specializes in a specific service area. Application to a specialty clinical rotation requires the student to be on their Final rotation and be proficient with general OP Orthopedics before applying this knowledge to a specialty area. The academic Director of Clinical Education may contact your local CCCE, or contact Jen Warning at clinicaleducation@athletico.com to inquire about our availability.
Performing Arts Clinical Application
Options for undergraduate students looking for experience
Information for DPT, OT, or PTA Students: If you are interested in setting up one of your clinical rotations with Athletico, then please communicate with the Director of Clinical Education, DCE, at your academic institution. Your DCE will contact Athletico to make appropriate arrangements. The Center Coordinator of Clinical Education, CCCE, is responsible for coordinating assignments and activities of students within Athletico. Your local CCCE will ask you to provide a list of your preferred top 5 locations, then your CCCE will work to find the best location and Clinical Instructor, CI, to fit your request.
Letter to Students: What to expect when you are starting your clinical with Athletico?
Information for Academic Institutions: Please contact Jen Warning at clinicaleducation@athletico.com for more information to establish a contract and become an affiliate academic institution with Athletico.
See our list of primary Affiliate Academic Institutions
*Athletico has additional contracts with academic institutions and we place students from these additional academic institutions on an as needed basis. Please contact us at clinicaleducation@athletico.com to gain a complete list.
For established academic affiliates, please contact your Center Coordinator of Clinical Education, CCCE, directly for placement of students in each territory. CCCE contact information will be dispersed to the DCE of each academic institution during yearly commitment forms.
Contact Information
If you should have any questions regarding the Athletico Physical Therapy Student Clinical Education Placements, please contact: clinicaleducation@athletico.com
If you should have any questions regarding the Athletico Occupational/Hand Therapy Student Clinical Education Placements, please contact: otfieldwork@athletico.com
Shadowing or volunteer opportunities:
Human Resources at careers@athletico.com
Find an Athletico.