TRX Suspension Training
Developed by a Navy Seal, TRX Suspension Training increases rotational power, flexibility, muscular endurance, balance and core strength.  Every movement is powered by the abdominal throughout the workout. TRX Suspension Training is a new approach to exercise that leverages the force of gravity. The suspension trainer is made up of straps, buckles and grips, allowing the user to work against their own body weight. Our certified personal trainers have advanced certifications as National Academy of of Sports Medicine corrective exercise specialists, performance enhancement specialists, TRX certified, and certified strength and conditioning specialist.
TRX Suspension Training FAQ
What is Suspension Training?
A new category of exercise for athletes of all abilities that leverages one's own bodyweight and gravity to develop strength, balance, flexibility and joint stability simultaneously
Why is Suspension Training different than Traditional Exercise?
Traditional weight training often only works one muscle at a time, while Suspension Training  focuses on total body strength training, moving through multiple planes of motion and works multiple muscles and joints-all at the same time.
What do you do in a TRX Workout?
During the TRX Workout you will perform upper and lower body exercises that activate your core throughout and allow you build strength, improve flexibility, balance and core stability. With the innovative programming and variety of exercises you will get an effective, total body workout in each class with no chance of boredom.
How do I get started?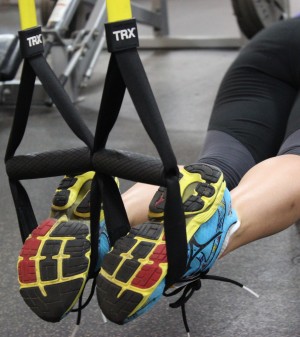 We recommend all new users to attend our  "Getting Started" Session, a 45 minute introductory class. This class is offered the 3rd week of ever month.  Check out our website for time slots or sign up at the front desk.
Do I need to own a TRX Suspension Trainer?
No, the TRX Suspension Trainers will be supplied for all the class attendees. If you have your own straps  you are welcomed to use them during a class.
What should I wear?
Please wear comfortable workout clothes and a pair of tennis shoes
Find an Athletico.