Commitment to our Communities
The rehabilitation profession is one built on helping individuals achieve a better quality of life, so it makes sense to facilitate ways for our staff to extend their time and talents to the communities where we live and work. Athletico's greatest resource is our people, and it is important that we provide our communities with the support and education to prevent injuries and stay active.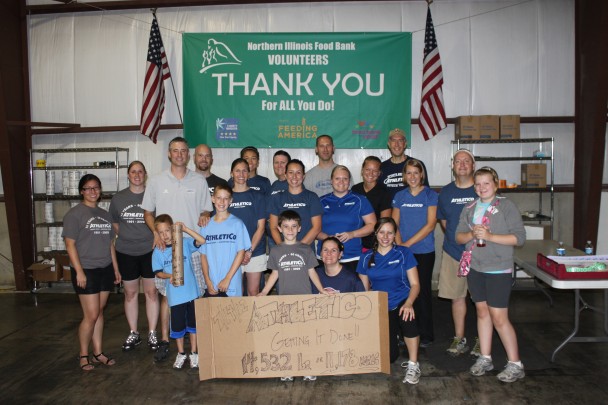 In addition, our employees continually express interest in volunteer opportunities to help build stronger, healthier communities. In response, for the past three years, we have hosted a volunteer service day where each year 150 to 200 employees and family members joined a local non-profit to make a difference, whether at a school beautification project or donating time at a food bank.
Each year, Athletico supports nearly 150 events at the local community level by providing pre- and post-race stretching, massage therapy, athletic training services, and injury screenings, as well as by donating monetary and in-kind donations.
From all the employees at Athletico, we look forward to what the future will bring as we continue to discover new ways to positively impact our communities.