Athletico Physical Therapy Named Employer of the Year by Special Needs Nonprofit, Keshet
Posted on
Athletico Physical Therapy is the proud recipient of the 2015 Keshet Employer of the Year Award. Over the past five years, Athletico and Keshet have created a mutually beneficial relationship that allows Keshet students professional work experience at an Athletico location. Keshet vocational students work as responsible members of the Athletico staff to ensure facilities are welcoming for patients.
"The Keshet students work alongside Athletico staff performing many different work duties each week," Athletico Regional Manager, Jeff Hay said. "This is a unique opportunity to support a local organization and most importantly, give Keshet students a positive work experience."
The five-year partnership is part of Athletico's charitable giving efforts, with opportunities available at five different facilities. For many of the Keshet students, this is their first experience working with colleagues, wearing a name badge, interacting with the staff and achieving independence at work.
Vocation Coordinator, Karen Rohrbach, appreciates all the opportunities Athletico provides to the students at Keshet.
"It gives our students the chance to use the skills they have been learning in our vocation lab," Rohrbach said. "More important than that, however, is the self-esteem our students get from being in an  actual business, doing work they are successful at."
Tasks of Keshet students at Athletico facilities include assisting with front office duties, cleaning tables and equipment, organizing the treatment areas and facilitating the core beliefs both companies value.
"Our first student was at Athletico Glenview for about four months and on one particular day, when she greeted the desk staff, the desk manager presented her with her own Athletico name badge," Rohrbach said. "I think she is still smiling about it."
Keshet and Athletico Physical Therapy, which recently combined with Accelerated Rehabilitation Centers and PRORehab, look forward to continuing and strengthening this relationship to provide students with work experience.
"We are planning to expand our relationship with Keshet and hope that other businesses get involved with this outstanding organization," Hay said.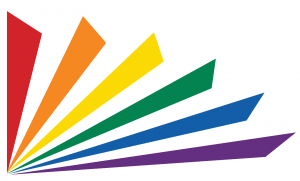 Keshet: A Rainbow of Hope for Children and Adults with Special Needs is a nationally recognized, state-of-the-art 501 (c)(3) organization, providing community-based educational, recreational, and vocational programs for children, teens and young adults with varying and multiple developmental disabilities. Keshet's goal is to enable children with disabilities to participate as fully as possible in the mainstream of community life.

Find an Athletico.