After practicing massage therapy for six years now, like any job, I find that I am often asked the same questions by people who have never had a massage. People new to massage therapy sometimes have some reservation about getting a message because they have no idea what to expect. If you've felt this way, you are not alone. To help you along, I've put together a list of the most frequently asked questions I am asked. Feel free to post a comment if there are any other questions you'd like answered. Hopefully this will help you make the decision to reap the benefits of massage therapy!
Q: Is it going to hurt?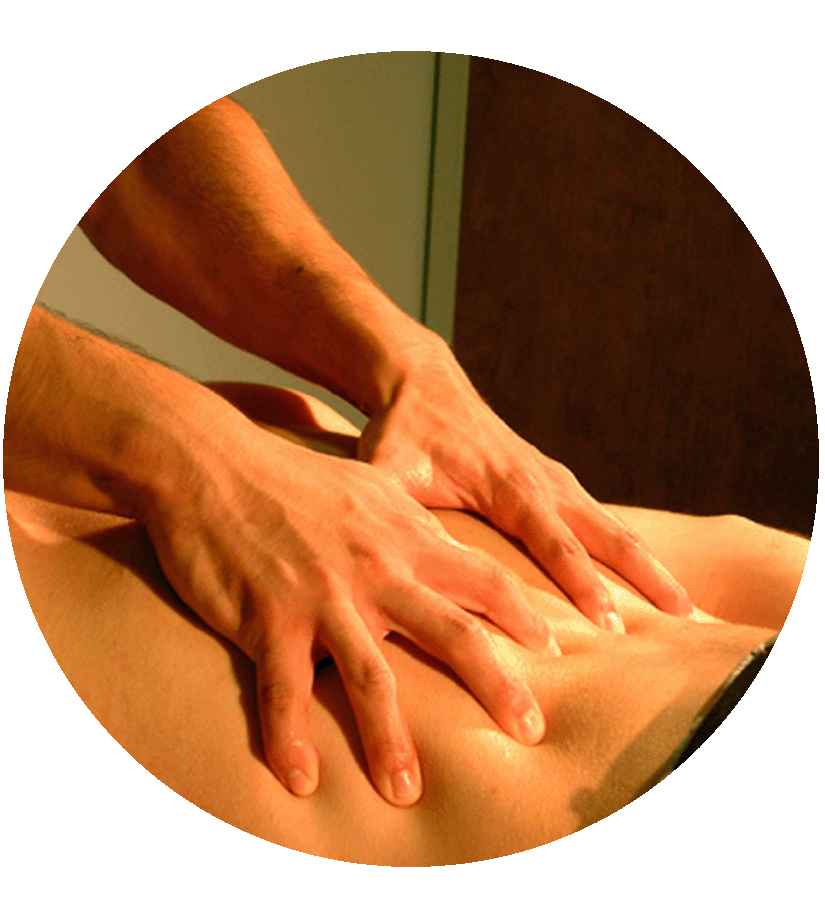 A: It depends, but not if you don't want it to. Some massage modalities (techniques used) hurt more than others, and everyone's tolerance and needs are different. In general, if you are doing regular massage for maintenance, it hurts less than if you were trying to recover from an injury or surgery. Discuss your concerns with your massage therapist ahead of time so both of you are clear on the treatment plan. Your massage therapist can tailor the massage for your needs. And at any time during the massage, feel free to provide feedback on the amount of pressure being applied. Don't worry about offending us–a good massage therapist should be open to this feedback and work within your tolerance.
Q: What should I wear?
A: Again, it depends on your comfort level. Massage clients vary from completely undressed to fully clothed and everything in between. Certain massage techniques (like gliding strokes applied with oil) are easier on bare skin, but there is always an alternative that can be used. Feel free to discuss this with your massage therapist ahead of time. A lot of parents ask this question when making appointments for their student-athletes. We can ABSOLUTELY work through clothing or use different draping techniques (covering body with a sheet or towel) to make the recipient more comfortable. Also, parents are more than welcome to stay in the room during a massage session.
Q: What type of massage do I need? Swedish/Deep Tissue/Myofasical Release, etc?
A: The good news is that you don't need to be an expert on massage to make an appointment for a massage. Before your first appointment, you will fill out a health history form as well as discuss your needs with your massage therapist. Depending on what your desired outcome is from the massage and for your general health, your therapist will be able to make a recommendation on which modality is most appropriate for you. Nine times out of ten, the massage you receive will be a combination of different modalities combined to help reach your goals.
Q: Should I schedule 30-, 60-, or 90-minute massage?
A: I usually recommend that you make your first appointment for an hour. It is hard to assess new tissue and effectively treat someone in 30 minutes. After your first appointment, the time may be adjusted to 30 or 90 minutes depending on your needs. This is not a hard and fast rule however. There are times when a 30-minute massage is more appropriate, for example, if you have a very small problem area like an elbow, if a client is not comfortable on a table for longer than 30 minutes, or if someone has a condition (like Rheumatoid Arthritis) where they are unsure how their body is going to respond. A 90-minute massage is appropriate for someone who has a 'problem' area (like a hamstring tear) but also wants a full-body massage.
Q: What if I didn't shave my legs? Or my feet stink? Or (enter your concern here)?
A: We don't care! If we were squeamish about touching the human body, we wouldn't be massage therapists. We work on sweaty athletes, patients after therapy, and people getting off of work. We see people of all shapes, sizes, and conditions. During your massage, you should be relaxing and enjoying the time, not worrying about little things that don't bother us anyway. And I promise you, we don't mind that you gained 10 pounds this holiday season!