As the lead physical therapist with the Joffrey Ballet, Athletico's Jennifer Janowski has come to equate working with dancers to working with family, as she spends quality time with the dancers while on tour for a performance. Janowski looks forward to the moments right after a show ends when everyone has a chance to relax, grab dinner together, and come off the adrenaline high from the performance, sharing stories from the day. But to get to this moment of reflection and relaxation, a lot of hard work and preparation needs to take place for both the dancers and their physical therapist.
Athletico's Janowski was gracious enough to take the time to give us the inside story of what it is like to treat and work with elite performing artists.
What is your role with the Joffrey Ballet and other performing arts companies?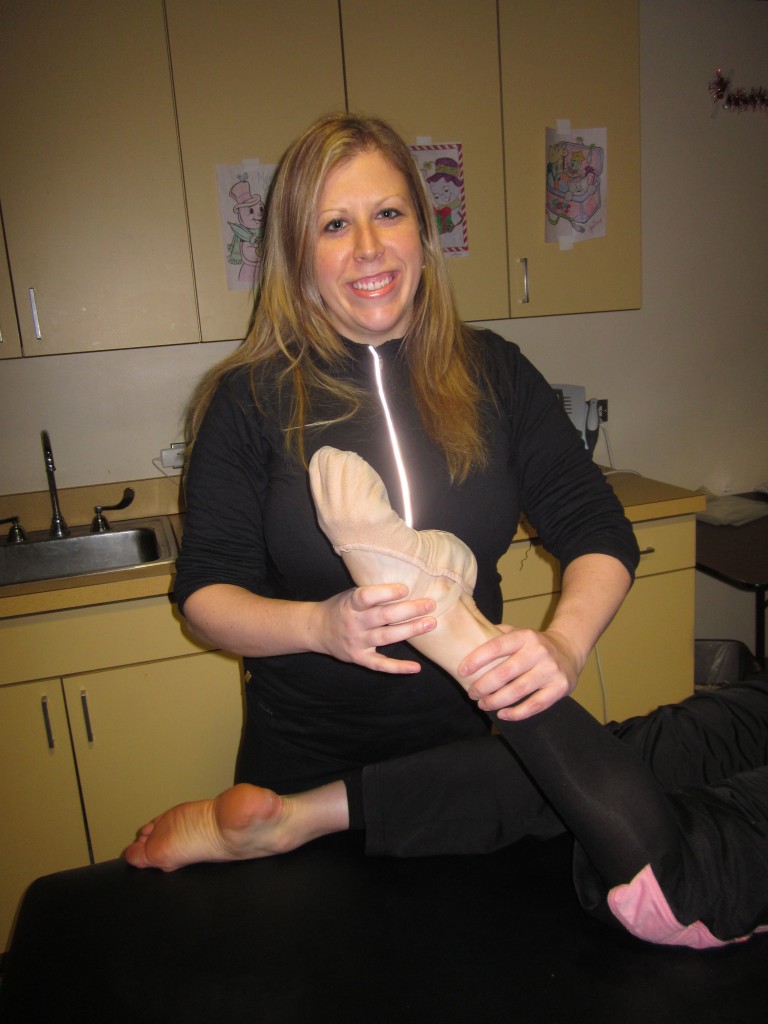 I am the lead physical therapist with the Joffrey Ballet, so first and foremost, I am a clinician who treats the dancers at the studio, theater, and at Athletico's River North facility located in the East Bank Club. Secondary to that, I am responsible for communicating with the staff at Joffrey regarding workman's compensation claims, the master schedule, tour dates, and policy changes. I also coordinate the schedule for the two other physical therapists and the athletic trainer who also work with the dancers.
In addition to my work with Joffrey, I am the co-clinician who works with Luna Negra Dance Theater. I treat the dancers and coordinate the Athletico coverage with the Luna Negra schedule. When help is needed, I also fill in and provide coverage for various organizations at dance festivals, shows, or backstage at musicals.
How does the position challenge you?
The biggest challenge I face with dancers is finding the balance of getting them healthy and getting them back to performing as soon as possible. There is a strong sense of urgency to heal the performers, and there is always an expected deadline from artistic staff and the dancers themselves. If I can educate the dancer and artistic staff about the injury and give them immediate expectations, then most of the stress decreases, and I can provide the dancer a safe return and prevent further injury.
Another challenge is that sometimes the choreography can lead to injury. With this I have to teach the dancer how to use their body in a way to not further injure themselves. I also may need to teach them exercises to reverse the effects of the repetitive stress on their body. Since the choreography is not going away, I have to be creative in how I prevent further injury.
What is unique about working with the performing arts population?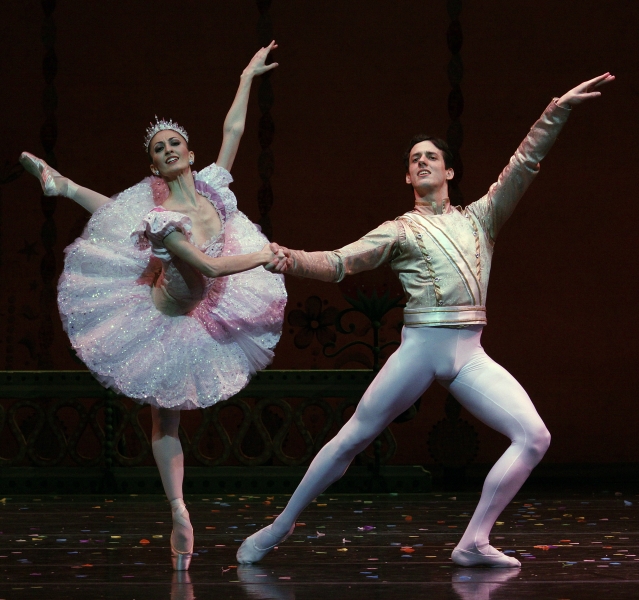 Dancers are highly motivated and want to know everything they are allowed to do while they are healing. They have high expectations and put pressure on themselves in order to get back to dancing. All performing artists are unique in the fact that not only do they have to get back to their full potential, but they also must look good doing what they do. I can't tweak their form too much or I will change the look of their performance.
Another unique aspect of dancers is that they are usually too flexible and this is what leads to injury. This is opposite of other athletes who often need to gain flexibility. Low back pain often occurs in dancers because they are so hypermobile in their spine. I have to teach them how to build more stability in their core to stabilize their vertebrae. Then they usually have to work extra hard to build this strength to stabilize.
Photo by Herbert Migdoll: The Joffrey Ballet Dancers–Victoria Jaiani and Miguel Angel Blanco.
How does your experience with professional dancers enhance your work with the patient population at the clinic?
I have learned from working with dancers that everyone needs education about their injury. The more of a resource I can be to my patient, the more they can adjust their expectations and feel empowered to overcome their injury. It also teaches them what they should and should not do to allow themselves to heal.
What opportunities and mentoring have you had available at Athletico to allow you to become the clinician you are today?
Athletico has allowed me to take continuing education courses with the best mentors in my specialty. Athletico's Performing Arts program puts on a CEU every year to allow clinicians a chance to get updated on the newest techniques in treating dancers. We also have a mentoring program that clinicians can use to shadow someone like me on location. They have funded my travel and tuition to CEUs in New York and national conferences in order to learn more about my field. I also am allowed to treat onsite at the ballet studio as part of my workday. In addition, I am allowed to travel/tour with Joffrey when needed.
What would you say to a new employee considering a career at Athletico?
Athletico is a company that can continuously help you advance in your field if you choose to do so. This includes continuing education opportunities, tuition reimbursement, mentoring, special interest groups within the company, and relationships with physicians that allow us to shadow them. Whatever your interest, there is something within this company that would satisfy your need.

Jennifer Janowski has been with Athletico since 2003. She received her Masters of Physical Therapy from Marquette University and her Certificate in Dance Rehabilitation Training from Westside Physical Therapy. In addition, Janowski is a Certified Strength and Conditioning Specialist and is certified in both Kinesiotaping and Pilates Mat. She recently co-presented research at the APTA Combined Sections Meeting in February 2012 on "Effects on Single Leg Landing and Knee Valgus in Dancers."