Athletico Gives Back: PT Day of Service 2017
Leave a Comment
Athletico celebrates National Physical Therapy Month every October as a way to recognize our hard-working therapists and the positive impact physical therapy has on people's lives. During this month, our staff also makes it a priority to participate in PT Day of Service (PTDOS), which is a global initiative that encourages physical therapists to give back and make a positive impact in their community.
Although the Athletico staff gives back through activities like mission trips and fundraisers all year long, this charitable spirit is even further encouraged during the month of October. In 2017, our staff participated through an assortment of activities, from food drives for local food banks to cleaning up highways and a corporate donation to sponsor PTDOS. Learn more about the ways our staff gave back below:
Many Athletico clinics held food drives during the month of October, including Athletico Portage Park-Six Corners (Joined Hands Food Pantry) and Athletico Elmhurst (United Community Concern Association of Elmhurst).
Athletico's Resource Center also participated in a food and fund drive for the Northern Illinois Food Bank. In total, the team raised $6,520 in food buying power!
Hurricane Relief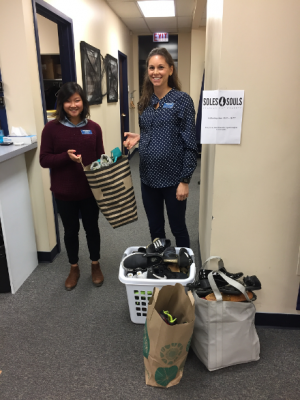 The Athletico staff came together earlier this year to donate money raised from one of our monthly jeans days to hurricane relief efforts, but some of our clinics took this volunteer effort a step further for PTDOS.
Athletico Highland Park, for example, collected non-perishable food items, lightly used clothes and shoes, as well as lightly used towels and sheets to donate to the American Red Cross. Athletico Ogilvie Station also participated in hurricane relief efforts by setting up a fundraiser to help people impacted by the recent hurricanes.
Item Collections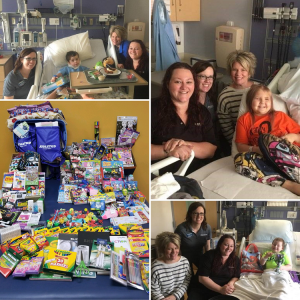 Aside from food drives and fundraisers, many Athletico clinics also collected items to give to those in need. For instance, Athletico Brickyard collected items for veterans, while Athletico North Loop, Athletico Merchandise Mart, Athletico Aon and Athletico Prudential hosted a shoe drive for Soles 4 Souls.
Additionally, Athletico Champaign, German Town Hills, Lacon, Pekin and Peoria Heights held a drive for supplies to be donated to Children's Hospital of Illinois. Approximately 60 bags of items from a suggested gift list were hand delivered by the Athletico staff to the children within the hospital. Along with the drive, raffles were held inside the clinics to raise additional funds.
Physical therapists weren't the only ones to participate in PTDOS! Athletico's Athletic Trainers supported the service day by participating in Adopt A Highway cleanup.
In addition to volunteering for community cleanup efforts, staff from Athletico Buffalo Grove North, Lincolnshire and Wheeling volunteered with Feed My Starving Children in October. The staff helped package meals for malnourished children during this volunteer effort.
A Culture of Giving Back
Athletico's charitable giving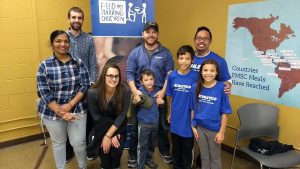 initiatives throughout the year are driven by a commitment to the communities we serve. We appreciate the support from all of the patients, partners and employees that help us in giving back to those in need each year.
"You don't always realize how little it takes to make a difference. Life is full of little ripples that make big waves of change, and I am proud of the ripples we made," – Erica Ames, Athletico Regional Service Manager.