Even when we are able to get a sufficient amount of sleep, which can be difficult with crazy work and life schedules, our bodies don't always feel well rested. We may wake up feeling like the tin man as we take our first steps to start the day.
Here are four stretches to consider adding in your morning routine:
1. Lumbar Trunk Rotation
Start by lying on your back with your knees bent and feet flat on the bed. Gently let your knees rock to one side until you feel a stretch in the opposite hip and low back. Slowly return your knees to the center. Then repeat to the other side. It's okay if the stretches feel different from side to side. Perform 10-20 repetitions on each side to loosen up the lower back prior to standing up.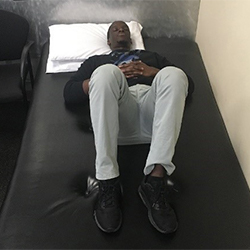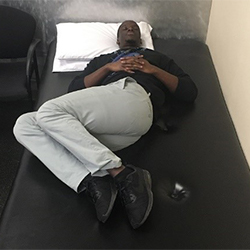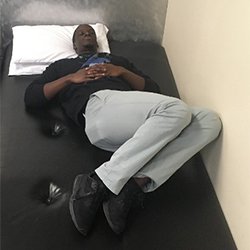 2. Open Book Stretch
Lie on one side, with your knees bent and arms straight out in front of your shoulder joint. Take your top arm and open it up toward the ceiling and rotate your spine toward the top arm, following the motion with your head; like an open book. You shoulder feel a stretch along the front of your chest and mid spine. Hold for 1-2 seconds then return to the starting position, "closed book." Repeat 5-10 times on each side to awaken the shoulder girdle and upper spine.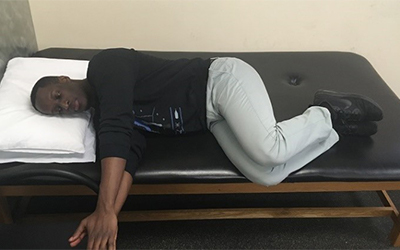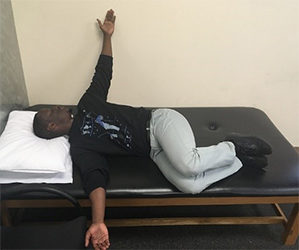 3. Doorway Stretch
For a nice chest opening stretch to prepare you for the day, start by standing near a doorway. Place your hand on either side of the opening in a "touchdown" position. Step through the door with one foot until a gentle stretch is felt in either shoulder. Hold this stretch 20-30 seconds and perform 1-2 times to approach your day with an open heart and open shoulders.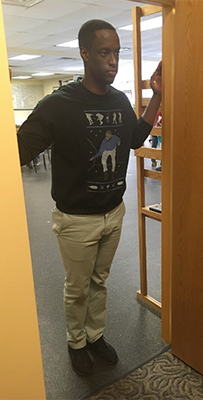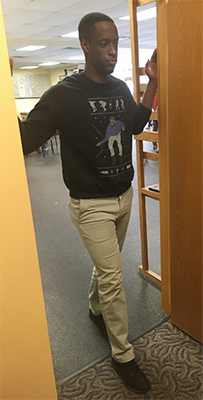 4. Upper Trapezius Stretch
It is common to wake up with a crick in your neck. This stretch can help. Perform this stretch in either a seated or standing position, with good posture and your shoulders slightly pulled back. Slowly drop your right ear to your right shoulder, until you feel a gentle stretch in the left side of your neck. Hold this stretch for about 20-30 seconds before returning to the starting position. Perform the stretch three times on each side.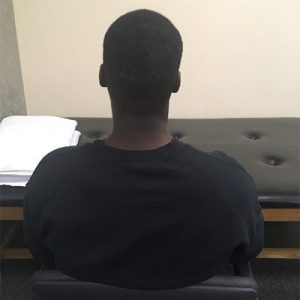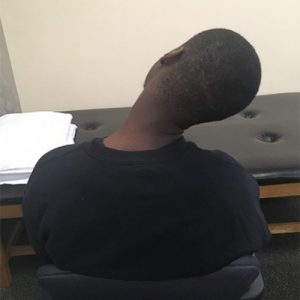 Start the Morning with a Stretch!
These few stretches should help loosen up the joints and muscles that often feel a bit stiff in the morning and that may tighten up throughout the day.
If you're experiencing any aches or pains, schedule an appointment and be seen in-clinic or virtually through a secure online video chat.
The Athletico blog is an educational resource written by Athletico employees. Athletico bloggers are licensed professionals who abide by the code of ethics outlined by their respective professional associations. The content published in blog posts represents the opinion of the individual author based on their expertise and experience. The content provided in this blog is for informational purposes only, does not constitute medical advice and should not be relied on for making personal health decisions.