We're already into week 4 of the 2020 football season and seeing the injuries that are beginning to impact many fantasy football teams.
To help you start your best lineup this week, Athletico's Brandon Bowers, PT, DPT, is shedding light on significant player injuries in our weekly Fantasy Football Injury Report.
In this week's #AthleticoInjuryReport, Brandon is discussing the injuries impacting Jordan Reed, John Brown and Chris Carson. Learn more by checking out the infographic below (click to enlarge):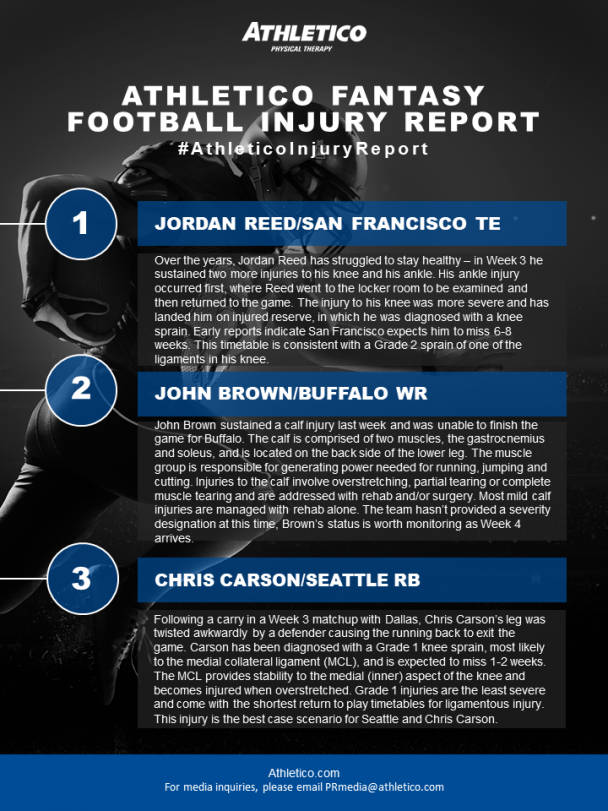 For media inquiries, please email PRmedia@athletico.com.