This past week of the 2020 football season was a bad one for a couple of starting quarterbacks who ended up sustaining injuries.
To help you navigate these injuries ahead of week 6, we are sharing tips from Athletico's Brandon Bowers, PT, DPT, in our weekly Fantasy Football Injury Report.
In this week's edition of the #AthleticoInjuryReport, Brandon is shedding light on injuries impacting well-known quarterbacks, Dak Prescott and Baker Mayfield as well as Minnesota RB, Dalvin Cook. Learn more by checking out the infographic below (click to enlarge):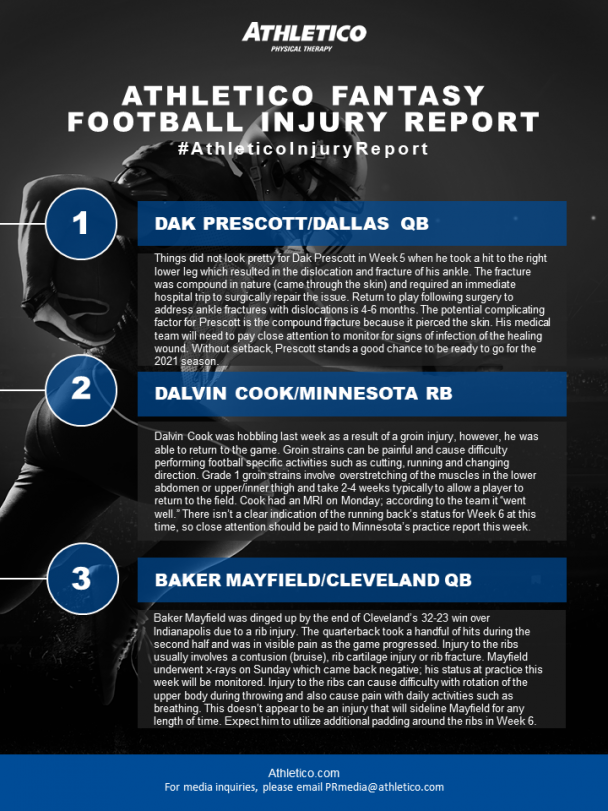 For media inquiries, please email PRmedia@athletico.com.